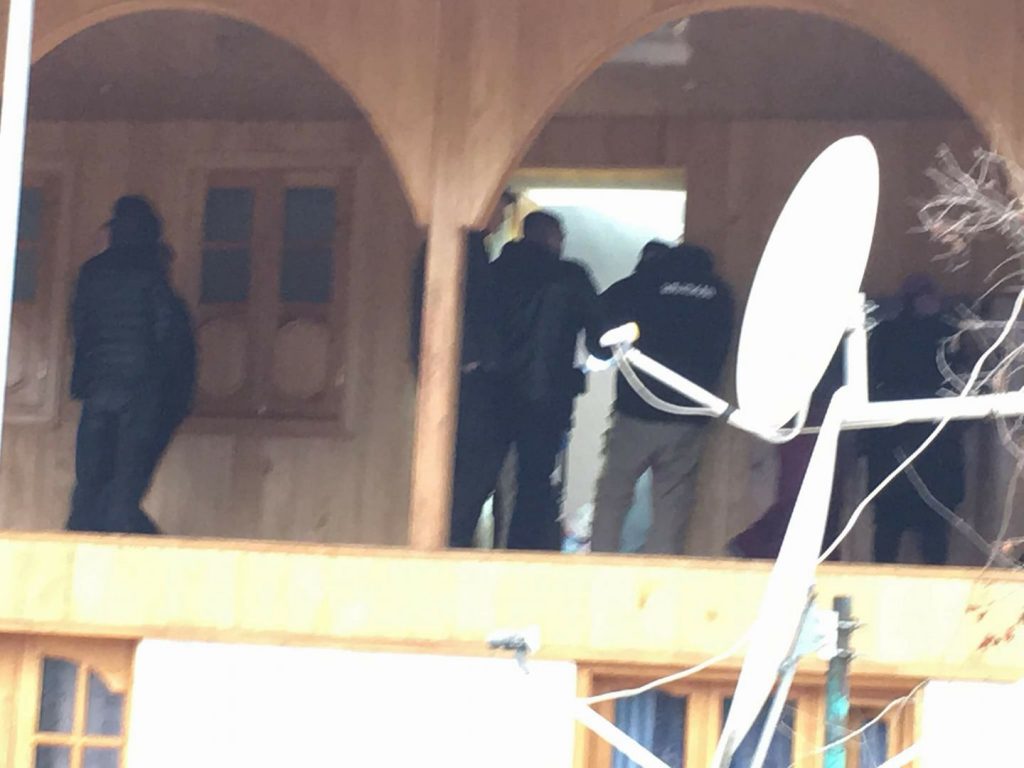 Repeated expertise conducted in Temirlan Machalikashvili's house
Repeated expertise was conducted today in the house of Temirlan Machalikashvili, 19-year-old youth who was injured during the special operation carried out by State Security Service on December 26 in Duisi village of Pankisi Gorge.
Officers of Criminal Police and Investigation Group took additional samples from Machalikashvili's bedroom to be added to investigation materials. Family members of Machalikashvili demand timely and objective investigation into the case, otherwise plan to apply to the European Court of Human Rights to determine the truth.
Irakli Kadagishvili, Governor of eastern Kakheti region met with members of Elderly Council in Pankisi Gorge at Public Center earlier this afternoon. The special operation carried out by State Security Service in Duisi village was the main topic of the meeting. Kadagishvili said that information was exchanged between the sides participating in the meeting. Kakheti Governor also called on locals to abstain from making biased statements before completion of the ongoing investigation.
Machalikashvili's health condition remains critical. The council of doctors today did not manage to decide where and how the 19-year-old youngster will continue medical treatment.
The patient is placed at Archangel St. Michael Multiprofile Clinical Hospital in Tbilisi. Machalikashvili is being in unconscious condition and is connected to the artificial breathing apparatus. The patient was transferred to Tbilisi from Telavi Referral Hospital where his health condition turned to the worse.
Family members insist on involvement of foreign specialists into medication process. They also agree on transportation of the patient to another country if it is possible and permitted.
According to State Security Service, Machalikashvili and those detained during the special operation, visited the flat at Monk Gabriel Salosi Street in Tbilisi where wanted Akhmed Chataev was hiding.