Presidents of Georgia and Israel spoke about Georgia's occupied territories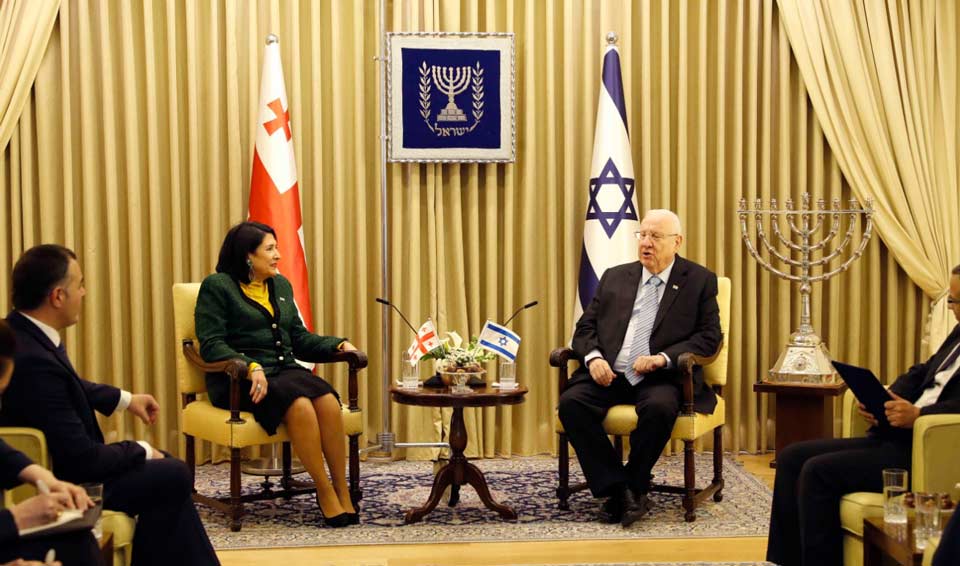 The occupied territories of Georgia was discussed at the meeting held between Georgian President Salome Zurabishvili and the President of Israel Reuven Rivlin. The Administration of Georgia's President released this information.
As Administration reports, the Israeli President held his first bilateral meeting with Georgian President Salome Zurabishvili on the sidelines of the World Holocaust Forum.
The Georgian president asked the Israeli president to use Israeli influence and relations during meetings with world leaders, participating in the Fifth World Holocaust Forum, to remind them that Georgia's creeping occupation will never bring peace to the region.
In turn, Israeli President asked Salome Zourabichvili to emphasize the importance of secure Israel in the context of regional security when dealing with Georgia's friendly countries", – the information reads.