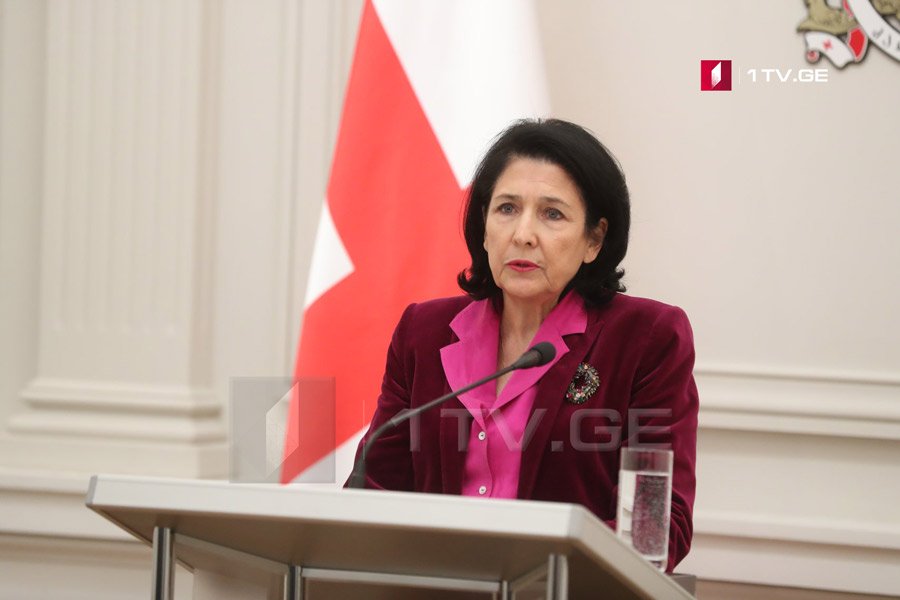 President to pardon Giorgi Rurua if mediators confirm agreement between gov't, opposition
Georgian President Salome Zourabichvili pledges to pardon Giorgi Rurua if political actors sign the EU-backed compromise paper and enter the parliament.
Zourabichvili believes Giorgi Rurua is not a political prisoner. "Everyone knows his past. He does not fall under any kind of the presidential pardon," however, President said her "scandalous decision aims to end the political crises in Georgia."
"If a country's stability, progress, and future are at stake, the president has to put the country above his/her views and principles. Considering that, I am ready to make a scandalous decision which will come into effect if Georgian parties sign the paper and enter the parliament to address current challenges, and when the European Union and the US representatives declare that the agreement has been reached," the President stated.
European Council President Charles Michel published a new proposal on Sunday.
The ruling Georgian Dream party and several opposition parties, Girchi, Strategy Agmashenebeli, and Lelo for Georgia decided to sign the paper.
The United National Movement (UNM) opposition party rebuffs to sign renewed compromise paper. Party member Akaki Minashvili believes only early elections and the release of the political prisoners could ease the current crises.
For the record, Georgian opposition parties that won seats in the Georgian Parliament of the 10th Convocation believe the 2020 parliamentary elections were a fraud. They have been demanding repeat parliamentary elections and the release of the United National Movement Chair, Nika Melia, and the co-founder of the TV channel Mtavari Arkhi Giorgi Rurua.
The second EU-mediated attempt to solve political crises in Georgia failed. EU mediator Christian Danielsson proposed a solution to political actors on March 31.