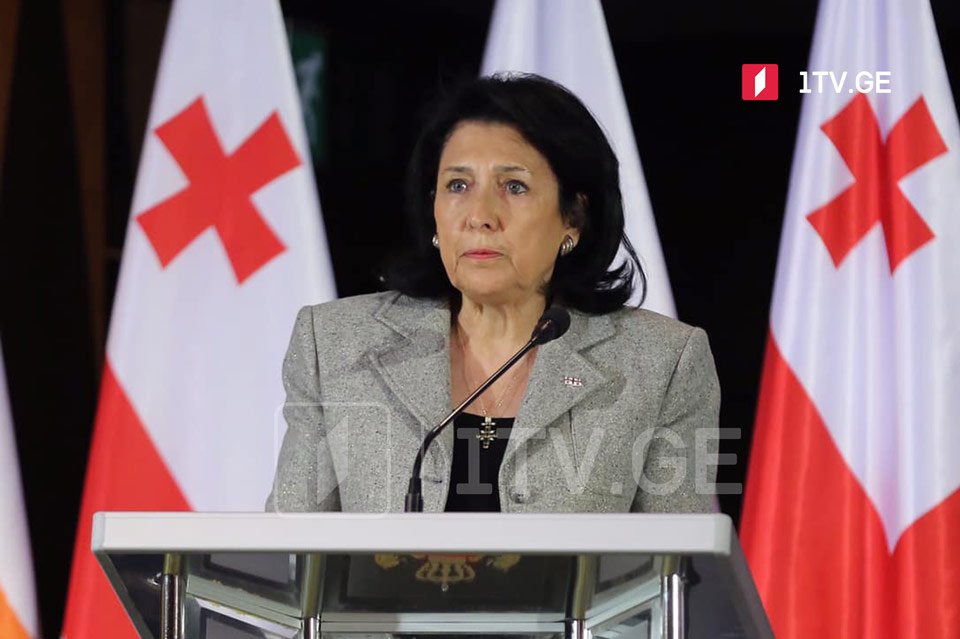 Georgian President: We all want European future; there is no other future
"We are entering one of the decisive periods in the nation's history, where the role of public representatives is critical," said Georgian President, Salome Zourabichvili during her meeting with NGOs.
"Every step, inside or outside the country, will be critical. This should not be done by a single individual. I'm continuing my travels, and I'll be in Poland and Belgium shortly. Everyone should do their part. The media plays the most critical role in ensuring that key issues are not overshadowed. The main thing is that we all want a European future; there is no other future," Zourabichvili remarked.
The President emphasized the importance of culture and delivering messages to Europe in this respect, saying that the Europalia activities should be themed 'Georgia is Europe.'
Between October and January, this year's Europalia will highlight Georgia through the country's polyphonic singing history, recollection of historical events, and the legacy of its early 20th-century avant-garde art scene.