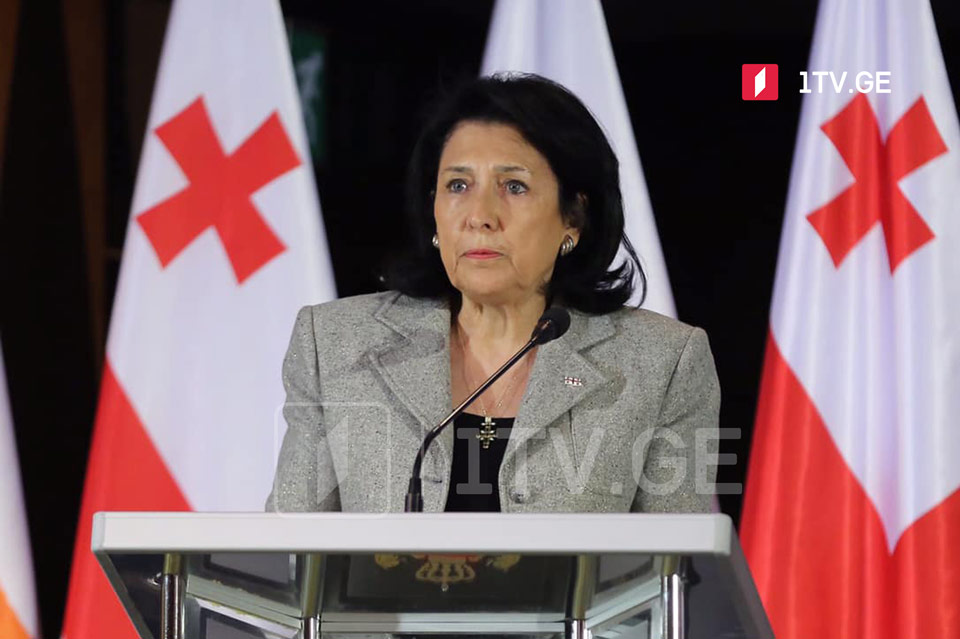 President supportive of Ukraine, hopes Russia won't be as aggressive as previously against Georgia
Georgian President Salome Zourabichvili on Friday expressed solidarity with Ukraine, hoping Russia would not take aggressive action against it.
During an ongoing meeting with media outlets, the President stressed aggressive actions never bring results.
"I hope Russia will not use the same aggression it used earlier [in 2008] against Georgia. These actions bring no results. Today's world is different; the actions of the 20th century are already anachronistic. In this form and with these approaches, we, the whole democratic world, Europe, can not overcome the global threats that we all know exist. So, I hope everything will move to dialogue format," the President underscored.