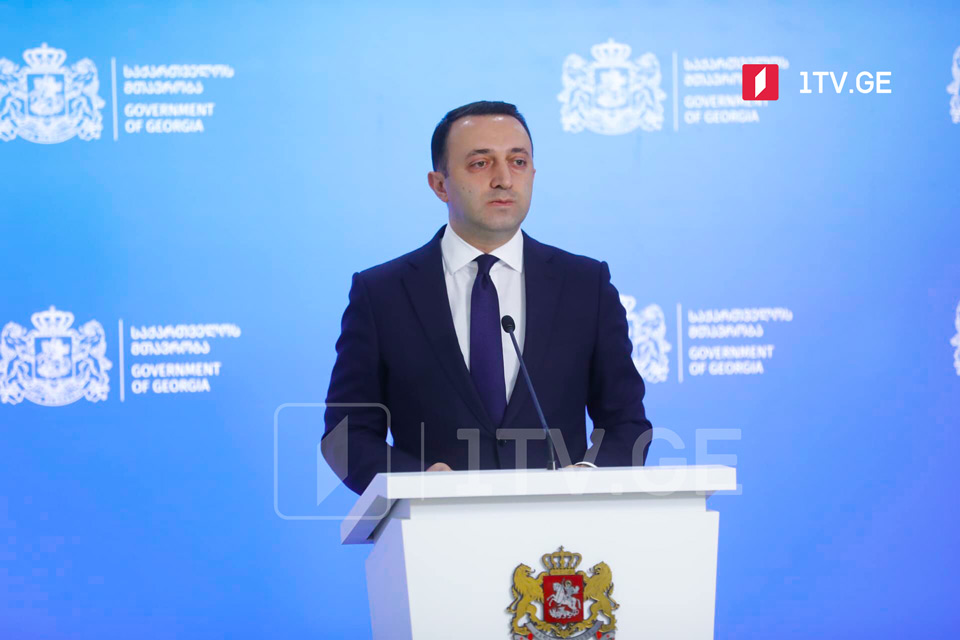 PM says Georgian Embassy to Ukraine fulfilled duties until last minute
Georgian Prime Minister Irakli Garibashvili remarked on Monday that the Georgian Embassy to Ukraine, and personally the ambassador to Ukraine performed their duties "until the very last minute, while embassies of other countries were leaving Kiev."
In his speech at the ambassadors' conference, the PM went on to say that "current developments are a tremendous challenge to us all. It is our declared wish to have the war ended as soon as possible, as it creates threats not only to Ukraine itself, but to the security architecture of the entire Europe, our region."
He emphasised the importance of duly ending this conflict.
"That is why, it is essential to have this conflict – this war – ended quickly. It is our desire. I want to once again wish peace to our Ukrainian friends and people, along with a fast ending of this war.  We reiterate our support to their territorial integrity and sovereignty. I wish to note that we did our best and continue to this day in support of our Ukrainian friends. Since the dawn of the war, you may well be aware, we were vocal in supporting Ukraine at practically every platform by signing over 400 resolutions and statements, by declaring support to Ukraine and Ukrainian people.

I wish to note hereby that it was not pleasant to hear the statements made by representatives of Ukrainian authorities, to put it straight. Nevertheless, I wish to note that as the country and their government and entire nation is at war, we have no intention to make any additional statements on this topic and we stay away from commenting on it," the PM underscored.