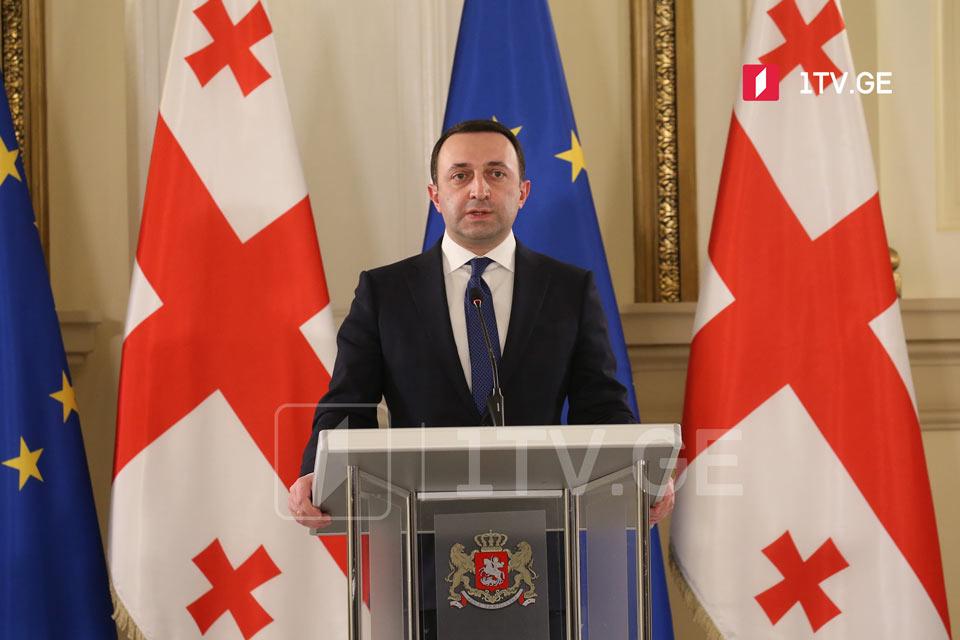 PM presumes dialogue with constructive opposition to be successful
"The rational viewpoints that I heard during yesterday's meeting gives me optimism to presume that the dialogue with the constructive part of the opposition could conclude successfully," said Prime Minister Irakli Gharibashvili.
According to PM, the majority and opposition should work together in parliament for the country to return to normal life.
Irakli Gharibashvili reiterated the ruling Georgian Dream's standpoint that there is no legitimate ground to demand early elections. GD considers this issue as a red line.
European Council President Charles Michel mediated a meeting between Georgian Prime Minister Irakli Garibashvili and opposition politicians at the presidential palace late at night on Monday.