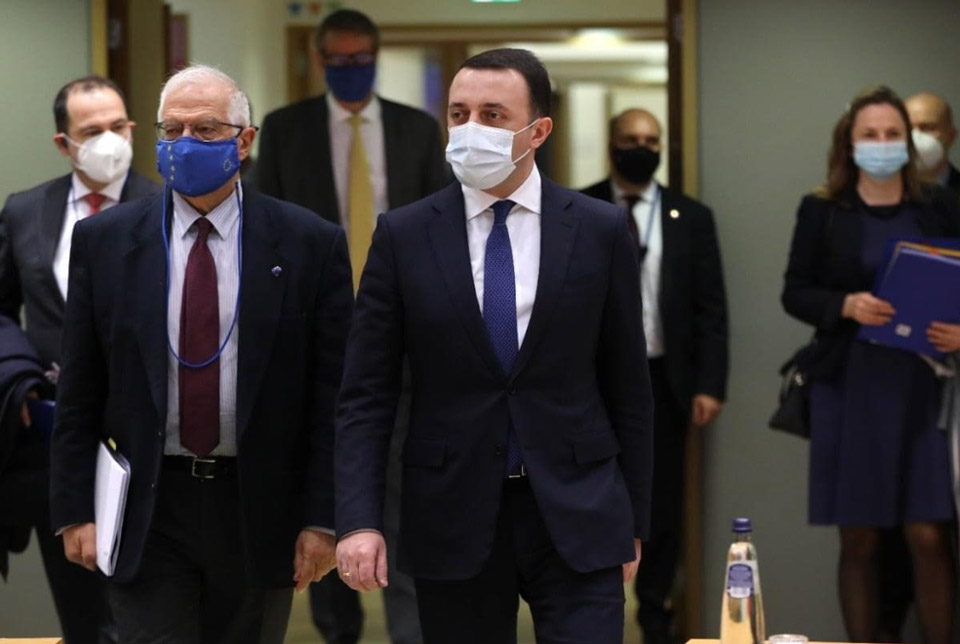 PM Gharibashvili: Parties to find common ground, continue political life in parliament
Georgian Prime Minister, Irakli Gharibashvili, urges everyone in the EU agrees that political parties in Georgia should find a common language and continue working in the parliament.
Gharibashvili reiterated that the opposition should take up their seats and continue working in the legislative body.
"I had very fruitful meetings with our friends in the European Union. With people who are interested in a better future for Georgia. Their advice is the political parties should find a common language, and we all should continue political life together in the Parliament of Georgia," the Prime Minister said.
According to Irakli Gharibashvili, the international partners' stance demonstrates they do not doubt the legitimacy of the elections. The opposition artificially creates a crisis.
"I do not mean Saakashvili, his radical intentions and ideas, but I hope the constructive, state-minded opposition would take a bold step and join the parliament. That to make tomorrow a better day for the people," Georgian Prime Minister told journalists in Brussels.