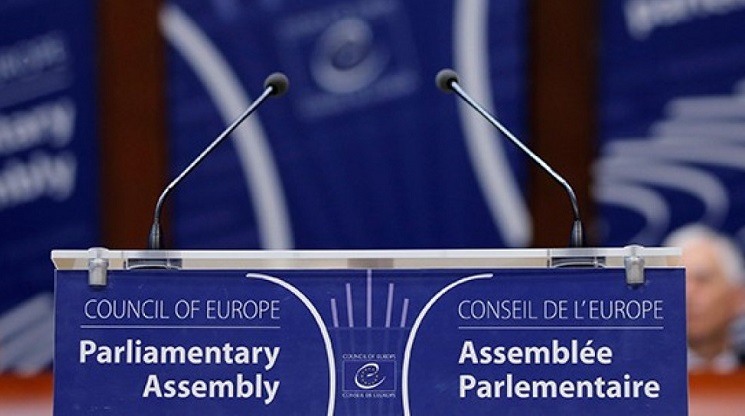 PACE calls on all parties to take up their seats in new parliament
The Monitoring Committee of the Parliamentary Assembly of the Council of Europe (PACE) is concerned with the opposition has boycotted the new Parliament of Georgia.
The annual report reads that the shortcomings were revealed in the last parliamentary elections in Georgia. The PACE Monitoring Committee calls on Georgia to fully and transparently investigate all allegations of electoral misconduct during the October 2020 parliamentary elections. The Assembly urges all political parties to take up the seats they won in the new parliament and not to undermine its democratic functioning.
According to the report, despite the political agreement of March 2020 between all political stakeholders on a more proportional election system, the political climate in Georgia remained polarised and contentious. The PACE emphasized that reports from the IEOM and main domestic observers from the International Society for Free and Fair Elections and of Transparency international all concluded that the elections were competitive with fundamental freedoms respected and that parties could campaign freely.
At the same time, the report reads about an uneven playing field as a result of the abuse of administrative resources and a blurring of the line between the state and the ruling party. However, observers noted that these irregularities would not affect the overall outcome.
"Regrettably, the opposition parties, alleging widespread fraud, announced that they would boycott the second round and the new parliament. It is especially regrettable given that the results for opposition parties in these elections would give them a strong position to execute parliamentary oversight. Parliament is the place for the conduct of politics and debate, and the Assembly has therefore consistently opposed parliamentary boycotts. In the best interest of the country, all political parties are therefore urged to take up their parliamentary mandates," the report reads.
PACE report also covers the occupied regions of Georgia.
"The situation around the occupied Georgian regions of South Ossetia and Abkhazia has continued to deteriorate, as the creeping annexation of these regions by the Russian Federation continues unabated, which is of serious concern," the report reads.
PACE underlines that as a result of the occupation, contacts between Georgians inside and outside these two regions have become practically impossible.
"This has severe humanitarian consequences, as it has become increasingly more difficult, if not impossible, for inhabitants in these two Georgian regions to cross the administrative borderline for schooling or for (emergency) medical reasons in the rest of Georgia," the report reads.