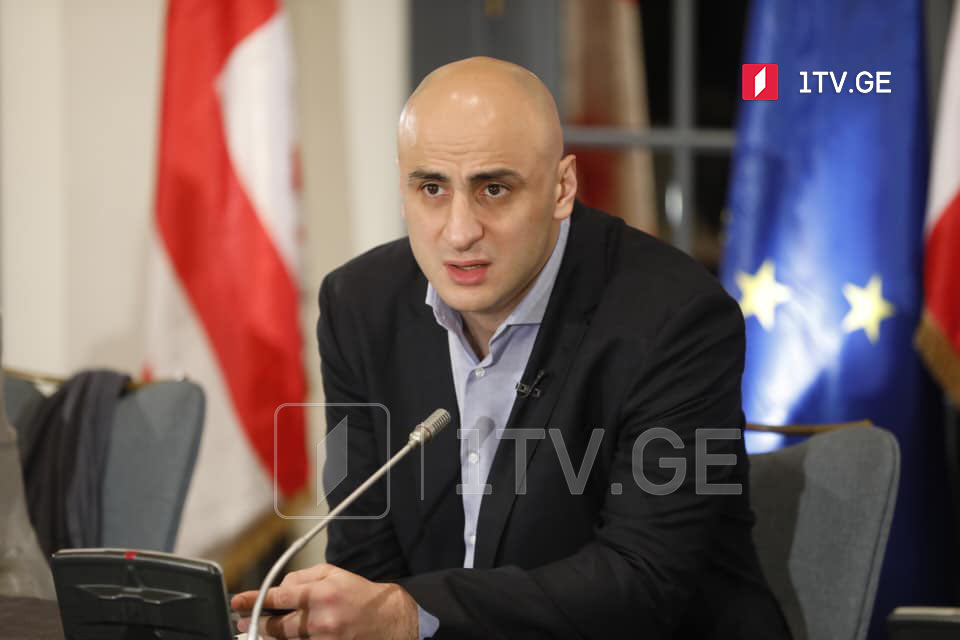 Opposition parties believe winning over GD
United National Movement (UNM) and Girchi-More Freedom opposition parties believe the ruling Georgian Dream (GD) will lose the upcoming local race scheduled for October 2.
At today's joint press conference, party leaders Nika Melia and Zurab Japaridze claimed they would assume office on October 2.
Opposition leaders pledge that "the coalition government will take power for the first time in Georgian history".
"Georgian people will win over the Georgian Dream on October 2. New parliamentary elections will be called next year. Together with the opposition parties, the coalition government will come to rule," Nika Melia underscored.
"The Georgian Dream ruling will break off on October 2, and we, the opposition parties, will gain the control. The GD is the only one to resist relinquishing power via money, violence, blackmail, but I believe they will fail," Zurab Japaridze stated.