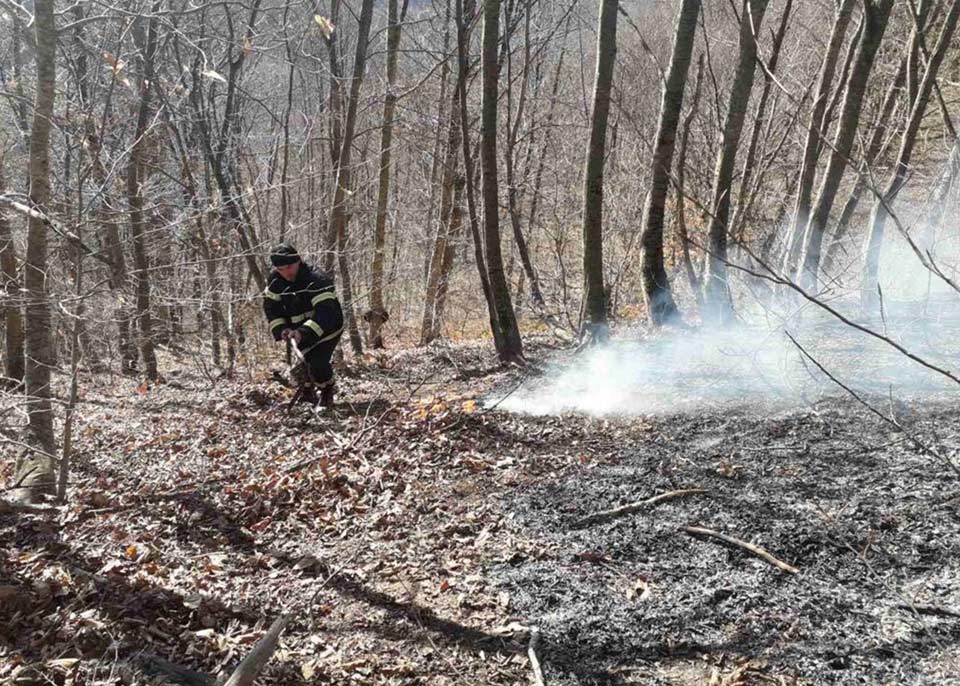 Nine fires still burn across Georgia
The Emergency Situations Management Service of the Ministry of Internal Affairs (MIA) reported that firefighters continue to put out field fires at nine locations across Georgia.
More than 350 firefighters and 40 emergency vehicles are dispatched to the seats of fires throughout the country. The Border Police helicopter is involved in the Oni Municipality in the region of Racha.
From January 4, the emergency service received 257 calls about forest and field fires, including 248 already extinguished.
The emergency service called on the population to refrain from burning agricultural land that poses a threat to forest areas and houses.