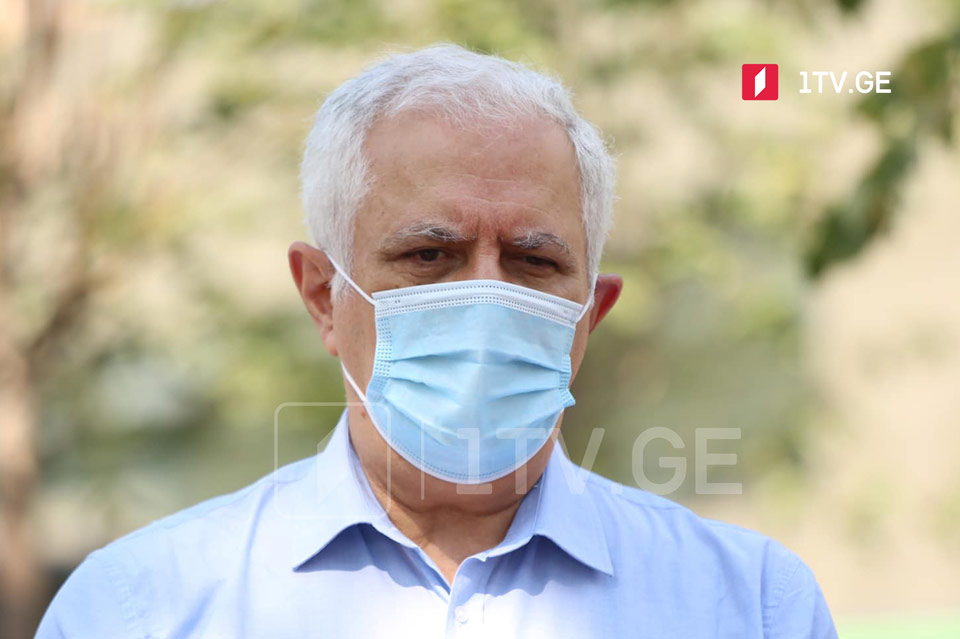 NCDC Head deems face mask-wearing rate in Georgia 'shameful'
Georgia's epidemiological situation remains difficult despite slightly improved dynamics, said the Head of the National Centre for Disease Control (NCDC), Amiran Gamkrelidze.
Gamkrelidze stressed the importance of observing the regulations, including face mask rule and social distancing.
"We have a shameful rate of face mask-wearing, 28%, which is very bad. Face covering is one of the most powerful weapons. Wedding parties were reduced in August-September, but the number is high again. Of course, vaccination is crucial. The number of vaccination increased in the last two weeks, but it is not enough," he stated.
NCDC Head mentioned the new Omicron variant, which has not been detected in Georgia yet, but Gamkrelidze expects it to likely enter the country as "the virus can cross any border." He noted that this variant spreads faster among adults and is three times more likely to cause reinfection than previous coronavirus variants.