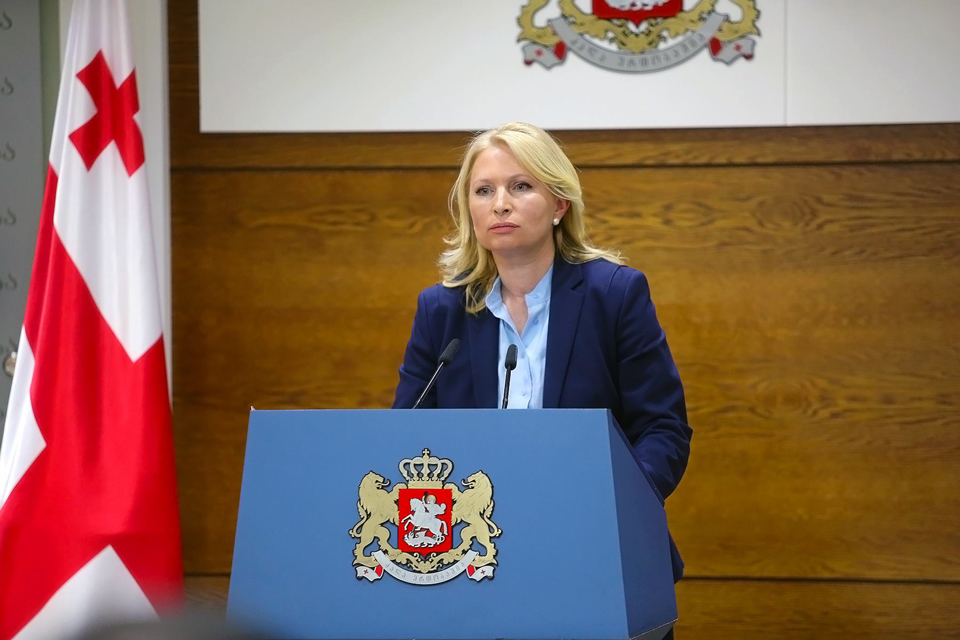 Ministers to arrive in Chiatura
Natia Turnava, Minister of Economy and Sustainable Development, Mikhail Batiashvili, Minister of Education, Science, Culture and Sport, and Davit Sergeenko, Minister of Health, Labor, and Social Affairs will arrive in Chiatura town.
As Minister of Economy Natia Turnava told reporters, she received the relevant instruction from Prime Minister Mamuki Bakhtadze.
"I received an instruction from the Prime Minister that I and my colleagues, the ministers of health and education, to arrive in Chiatura in the nearest hours and be involved in the mediation process at the site" – Natia Turnava said.
Workers of Chiatura Mining Enrichment Plant went on strike on May 16. Miners demand wage increases and improvement of working conditions.