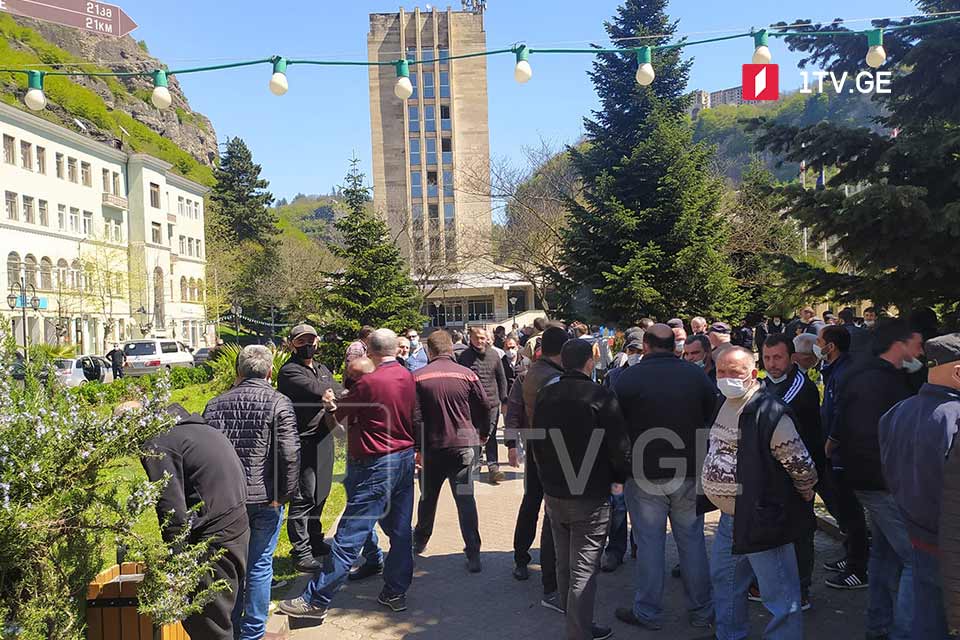 Miners go on strike in Chiatura
About 3 700 miners of thirteen mines went on a strike in Chiatura, Imereti region. Employees of the Georgian Manganese LLC demand increase in salaries by 50% and improvement of health insurance.
The protesters pledge to organize large-scale protests if their demands are not met.
In parallel to the miners' strike at the Chiatura Municipality building, locals of Shuktuti village object to the mining works.
They claim the ongoing processes in the village damaged their houses and demand reimbursement of the inflicted damage.