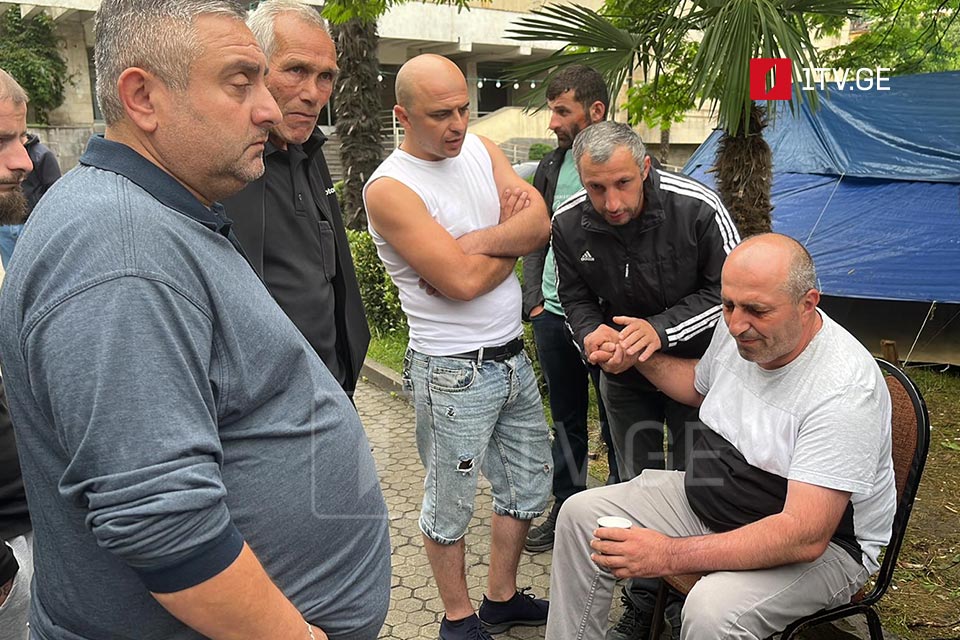 Miners protest in Chiatura, threaten to relocate to Tbilisi
The ongoing miners' protest in Chiatura continues for the 14th day. Currently, one miner sewed up his eyes in protest, and ten others are engaged in a hunger strike, as on-site medical professionals monitor their health.
Miners demand an increase in wages and a revision of the company's work schedule.
Despite several unsuccessful meetings between the strikers and company representatives, the Public Defender and officials from the Ministry of Health are actively involved in the mediation process.
The organizers have announced their intentions to relocate the protest to the capital Tbilisi. Approximately 50 miners plan to start a hunger strike in front of the legislative body.
"We find the company's five per cent salary increase offer unacceptable," one rally participant said.
Georgian Manganese announced its decision to revert to the previous work schedule, implement a 5% wage increase, conduct an audit, and establish a joint commission as measures to address the crisis.