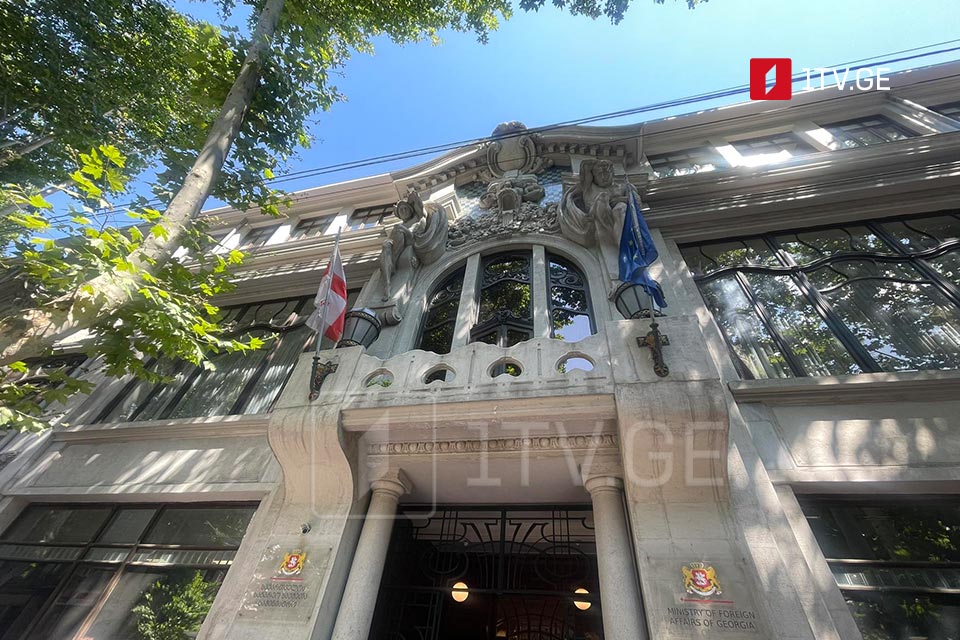 MFA: Embassies not involved in organizational and logistical issues of President's visits
The Georgian Ministry of Foreign Affairs has clarified that the country's embassies are not involved in the organizational and logistical aspects of President Salome Zourabichvili's ongoing visits.
"As these visits are not being conducted in coordination with the government, the embassies are not involved in arranging or facilitating the logistics of the visits," the Georgian MFA told the GPB First Channel.
Georgian President Salome Zourabichvili met with German President Frank-Walter Steinmeier during her visit to Germany. Zourabichvili initially posted a photo of the meeting on her personal Facebook page, but the photo was later deleted. The information is currently only accessible on Salome Zurabishvili's personal Facebook Story and Instagram accounts.
President's Administration has not yet released official information about Zourabichvili's meeting with Frank-Walter Steinmeier.
On August 30, the President's Administration announced that Zurabishvili would begin meetings with European leaders from August 31, focusing on the EU candidate status. However, later the Georgian Government issued a statement stating that Zourabichvili's planned working visits had been denied. The statement mentioned that the President was officially refused a visit to Germany as per the Government's decree. The government had also denied requests from Zourabichvili for official visits to Ukraine, Switzerland, Poland, Belgium, Denmark, the United Arab Emirates, Bulgaria, the Czech Republic, and Israel.
In response to this matter, the Chair of the ruling Georgian Dream party commented that the President's actions represent a significant violation of the Georgian constitution, which demands a response.