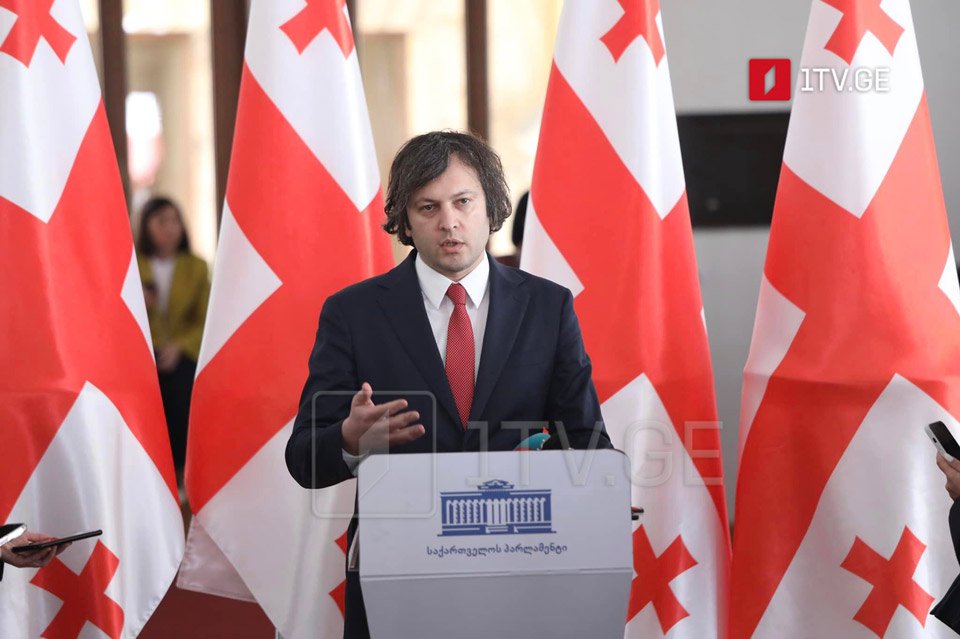 GD Chair calls President's actions constitutional violation
The President of Georgia is evidently violating the Constitution, despite having taken an oath to uphold it. This matter requires a response, said Irakli Kobakhidze, the Chair of the ruling Georgian Dream party, on Thursday.
Kobakhidze highlighted that Georgia operates as a parliamentary republic, where the execution of both domestic and foreign policy rests solely with the government. The president is not part of the executive power and is therefore not involved in the implementation of foreign policy.
He further noted that the Georgian Constitution outlines that the President, with the government's consent, is authorized to manage representative relations in foreign policy and engage in international negotiations.
"Thus, the President's actions are in violation of the Constitution. Such violations cannot be overlooked and require a response," Kobakhidze stated.
Kobakhidze also indicated that the President's actions contradict Georgia's aspirations for European integration.
"Salome Zourabichvili's actions appear to be at odds with the country's European integration aspirations. Whether she expresses anti-European integration sentiments within the walls of the Georgian Parliament or during foreign visits, these messages are being communicated to our international partners.
It's important to remember her previous opposition to our European perspective, notably when she expressed doubt in the Parliament about Georgia's suitability for candidate status last year. Furthermore, she questioned the genuine implementation of this year's reforms as outlined in EU documents, implying that, in her view, Georgia is still undeserving of candidate status this year. It is clear that Salome Zourabichvili's position directly contradicts our European aspirations," Kobakhidze said.
The Georgian government on Wednesday echoed the Presidential office's statement about Salome Zourabichvili's scheduled visit to Germany, saying "The President of Georgia shall exercise representative powers in foreign relations only with the consent of the Government of Georgia because, pursuant to Article 54 of the Constitution of Georgia, carrying out the country's foreign policy is within the purview of the Government of Georgia." According to the statement, the government had also denied requests from Zourabichvili for official visits to Ukraine, Switzerland, Poland, Belgium, Denmark, the United Arab Emirates, Bulgaria, the Czech Republic, and Israel.