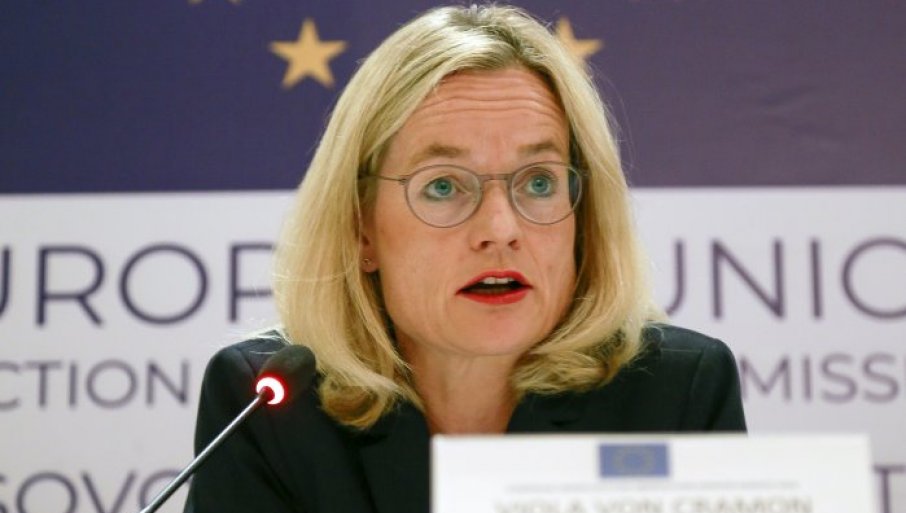 MEP Viola von Cramon: We have been so patient for so long that we are now late
We will discuss macro-financial assistance to Georgia, steps to make, what kind of conditionality put on this, MEP Viola von Cramon said at the online conference held by the Georgian Institute of Politics.
MEP added that the European Parliament does not want to make such harsh steps, but the Georgian side provokes it.
"It is very sad and disappointing that parties in Georgia have spoken very selectively on our statement. They tried to discredit us as individual members of the European Parliament, who have nothing to say about the macro-financial assistance. I think we have been so patient for so long now that actually we are now almost a little bit late with our statement and our clear explanation of our high frustration.
I think this is only the start. When it comes to macro-financial assistance, we will look for this. That is not just an AFET decision, it is also the committee for trade. We will discuss and watch the steps to make, what kind of conditionality put on this. But this is not just the saying of individual members. That would be a coherent view and expression of the European Parliament, while we do not want it. It is important to say, it is not our will to go on that harsh language. There was a provocation from the Georgian side," MEP Viola von Cramon said.
Speaking at the online conference, MEP also touched upon the issue of Georgia's membership in the EU. She said the country is far away from this goal.
"I wish we would be much closer, but speaking to a couple of well-known people in the country and also, honestly, we are as far away from the membership as we can imagine. I have visited Georgian many times before and I have the impression that everying has significantly changed during the last years. So the decision-making process within the government and the parliament is not clear. So, many structures is not as clear as they have been before.
This goal to become a member of the European Union is surely important but there is no perceptions and there is no concept how to achieve that goal and especially when you kick out the most pro-European, most pro-Atlantic figures in responsible positions it is very difficult to acknowledge that you mean that as a serious goal, as a serious topic you can achieve.
I really liked now the former Ambassador in Brussels Natali Sabanadze. She was rightly writing that talking about EU aspirations is not enough, you really, have to also deliver some actions and what we miss from my perspective is at least the real action.
We have seen so many contradictory statements from different representatives of Georgian Dream and also the government. There is a lot of rotation in terms of ministries and people coming in and out. So, you see no strategy from the Georgian bigger party to how to come to this goal.
We all wish we would have seen Georgia in a different direction but from the current status and the willingness to give and to share power, to share responsibility, to make sure that the opposition and the people in Georgia have a same too, I have to say that I have my doubts that we are at the point where membership application can be taken seriously from the European Parliament, at least," Viola von Cramon declared.
The second EU-mediated attempt to solve political crises in Georgia failed. EU mediator Christian Danielsson said he proposed a solution that puts the country's interest first to the parties, but none of the political actors agreed on the solution.