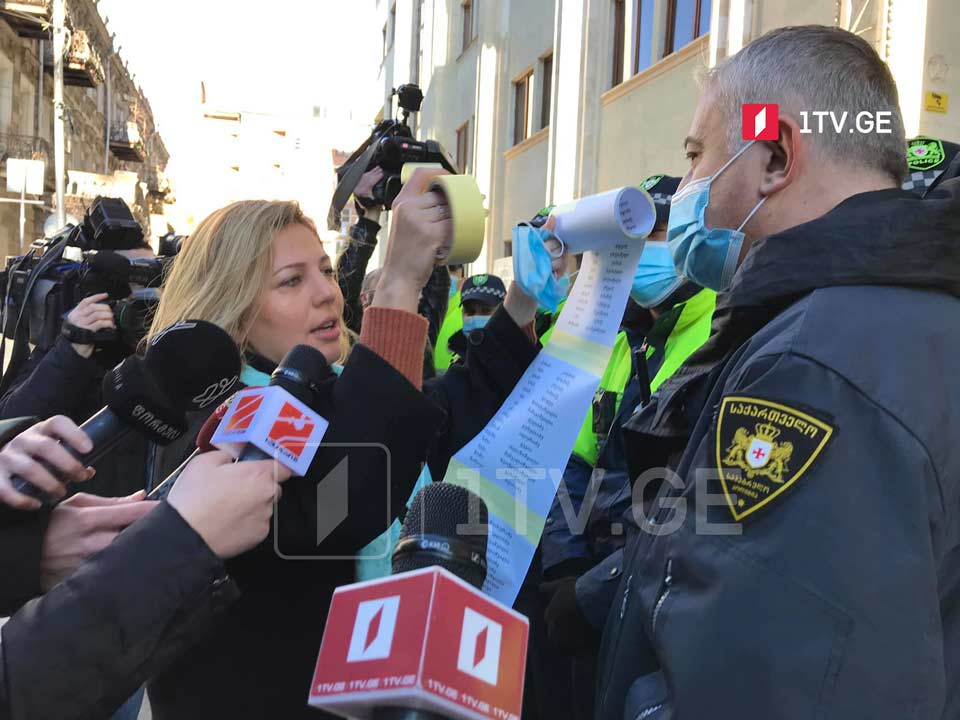 For People Movement stages performance protest at parliament
Ana Dolidze, Leader of the For People Movement, staged a performance protest at the parliament building dedicated to the status-terminated students.
Ana Dolidze said the number of students holding this status reached a historical maximum. It is due to the current financial crisis in the country.
She also called on Tea Tsulukiani, Chairwoman of the Parliamentary Committee on Education, Science, and Culture, to amend the Law on High Education to promote education during the pandemic.
The tension went high at the protest when Ana Dolidze attempted to paste the lists of status-terminated students on the walls at the entrance of the parliament building.