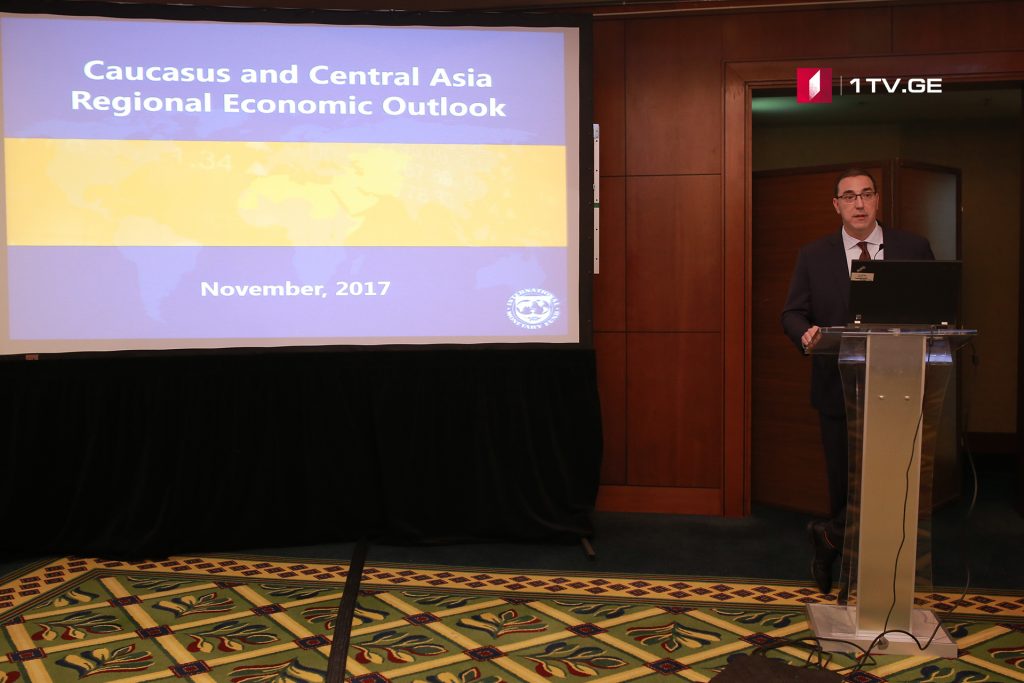 IMF increases prognosis of economic growth from 3,5% to 4,3%
The International Monetary Fund (IMF) published a report about economic growth prognosis in Caucasus and Central Asian countries.
The best situation in South Caucasus countries is in Georgia. The Gross Domestic Product (GDP) will increase by 4,3 % this year and by 4,5% in 2018.
The IMF prognosticates 6% inflation in Georgia. The National Bank of Georgia prognosticated inflation by 4%.