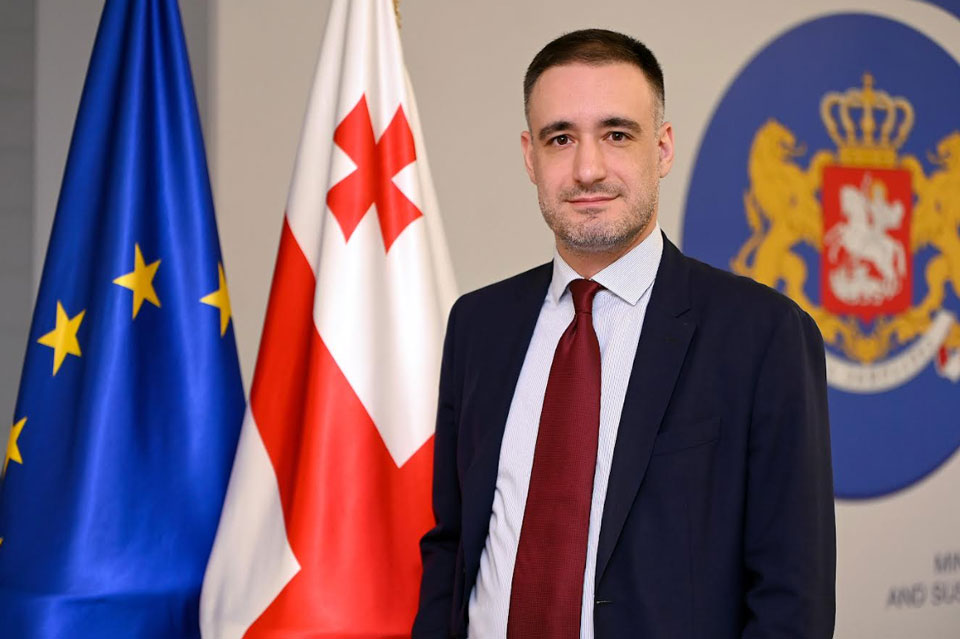 Deputy Economy Minister says Georgia leads in region with economic growth
Based on the April 2023 World Economic Outlook of the International Monetary Fund (IMF), the average economic growth in Georgia is 5% in 2023-2028. With this index, Georgia leads both in the region and among European countries, said Deputy Minister of Economy and Sustainable Development Vakhtang Tsintsadze.
According to the IMF's outlook, gross domestic product per capita in 2023 will equal USD 7,600 and USD 11,300 by 2028.
"The Georgian government's main priority is to speed up economic growth, including at a higher pace than what international financial institutions predicted," he said.
Vakhtang Tsintsadze also noted that the government permanently works on investment and business climate improvement in the country.
"This directly means more employment, introducing technologies, innovations and transferring more knowledge in the economy that will proportionally reflect the population and people's welfare," he said.
Based on the long-term forecast of the International Monetary Fund, Georgia ranked second in the world in four directions and first in the Eastern Hemisphere.