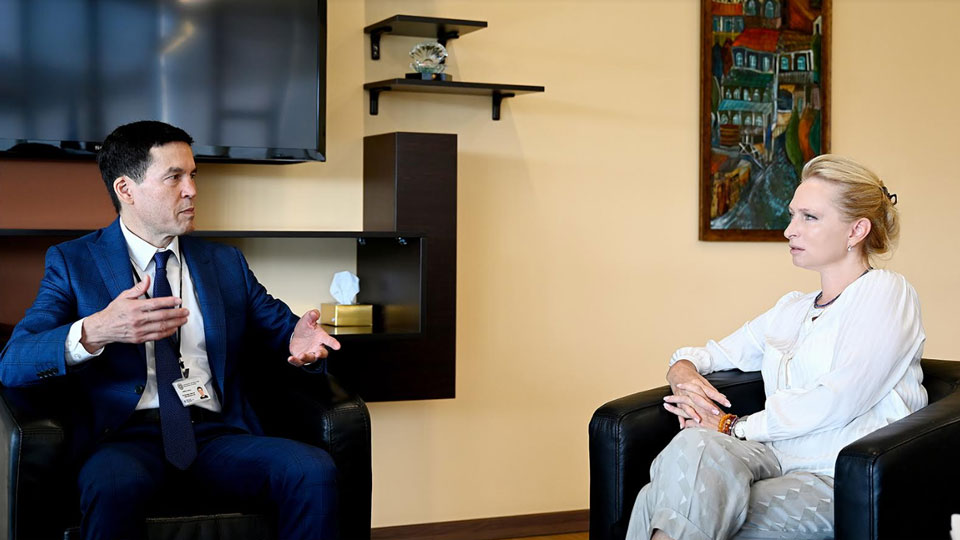 NBG Acting President meets IMF Resident Representative for Georgia
Natia Turnava, Acting President of the National Bank of Georgia (NBG) met Andrew Jewell, the International Monetary Fund's (IMF) new Resident Representative for Georgia.
"The IMF is a significant partner of Georgia, and tight cooperation will continue in the future," Turnava said.
The country's macroeconomic parameters and the IMF-supported projects were reviewed at the meeting.
"The NBG took various consistent steps in response to global challenges. An adequate policy contributed to the management of inflation expectations and ensuring the stability of prices. Inflation reduced to 0.3% in July, well below the target of 3%, while core inflation stood at 3.1%," the NBG reported.