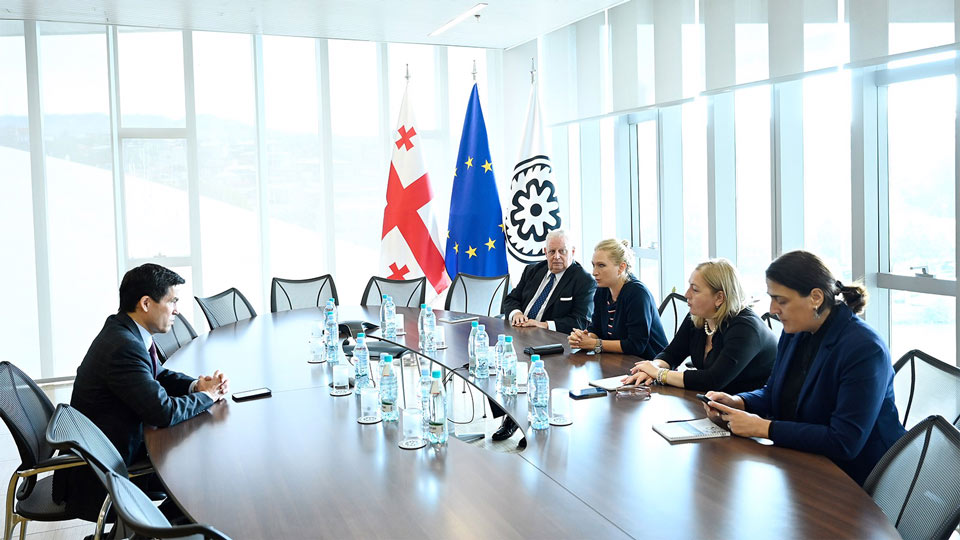 NBG acting president meets IMF Mission Representative
Natia Turnava, the Acting President of the National Bank of Georgia, met with Andrew Jewell, the permanent representative of the IMF mission in Georgia, at the National Bank's headquarters.
During the meeting, Turnava provided detailed explanations to the IMF representative regarding recent changes in the rules for implementing sanctions and the reasons behind these changes. She emphasized that all regulations and restrictions imposed by the USA, EU, and Great Britain on Russia in response to its invasion of Ukraine will be upheld.
Turnava also highlighted the National Bank's ongoing intensive communication with the financial sector, international financial institutions, and all relevant stakeholders to ensure they receive the necessary information.
"The NBG places great importance on cooperation with the IMF. We have agreed during the meeting that our close communication with the IMF will continue in the future, and we are prepared to provide comprehensive answers to any questions," stated Natia Turnava after the meeting.