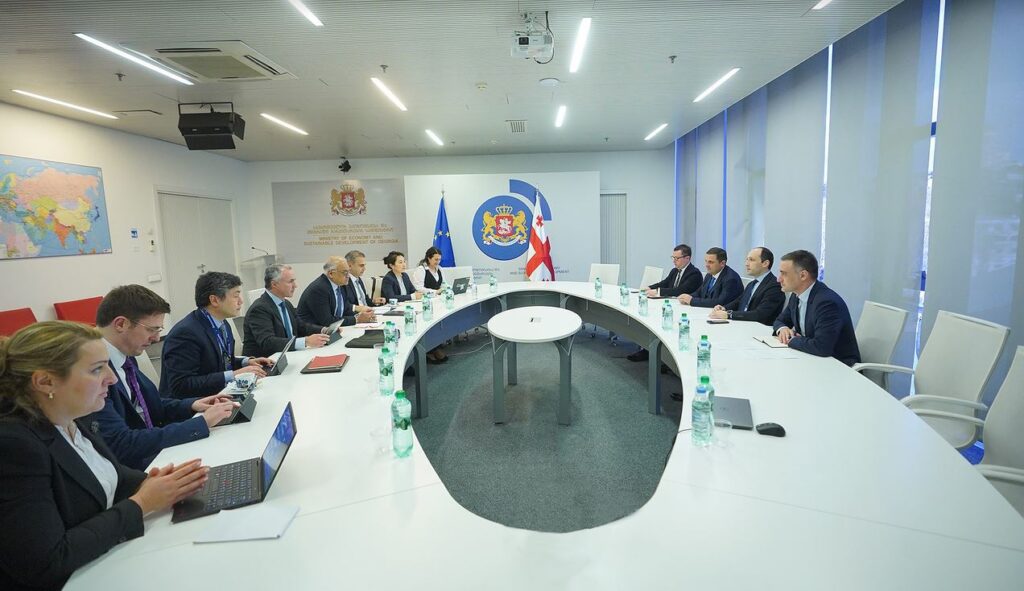 Vice PM meets IMF delegation
Georgian Vice Prime Minister and Minister of Economy and Sustainable Development Levan Davitashvili met Subir Lall, Deputy Director at the Middle East and Central Asia Department of the International Monetary Fund (IMF), the mission head James John and members of the delegation.
Georgia-IMF cooperation, economic trends, 2-digit economic growth, ongoing reforms and the situation in the region were the main topics at the meeting. The discussion also focused on renewable energy use, energy security and facing challenges.
Georgia's economic outlook, which has been stable for the past two years, was also highlighted.