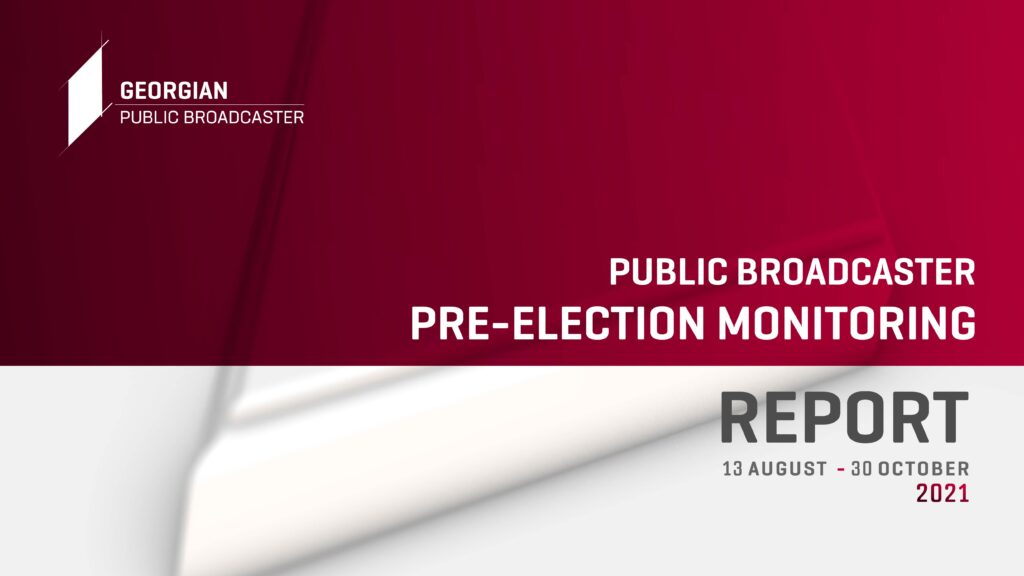 GPB pre-election monitoring report of August 13-October 30
Georgian Public Broadcaster (GPB) has published the internal pre-election monitoring report, covering the period from August 13 to October 30.
GPB conducted internal monitoring of the 2021 mayoral and Sakrebulo (City Assembly) elections coverage.
The monitoring covered news programs of the First Channel and Georgian Radio, aiming to count the quantitative data of the time allotted to the subjects.
The report contains:
Quantitative data on the covered election topics;
Time allocated to electoral subjects, according to timing and tone;
Time allocated to non-electoral subjects;
Coverage of subjects by gender;
Free advertising time used by election subjects.
Specially created program hyperlinked checked TV programs/stories, while specially trained monitors have been processing covered news per different platform or program specifics.
The monitoring program allows the report data to be checked at any time.