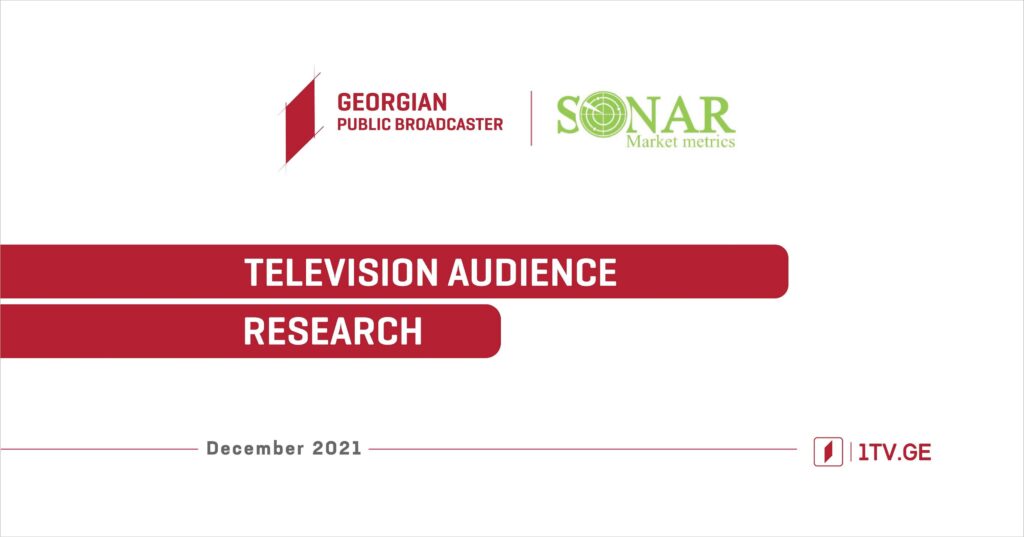 GPB market share up by 40%
The Georgian Public Broadcaster (GPB) published the results of a TV audience research.
Based on the survey, the percentage share has increased by 10% since May 2021 and made 40% by December.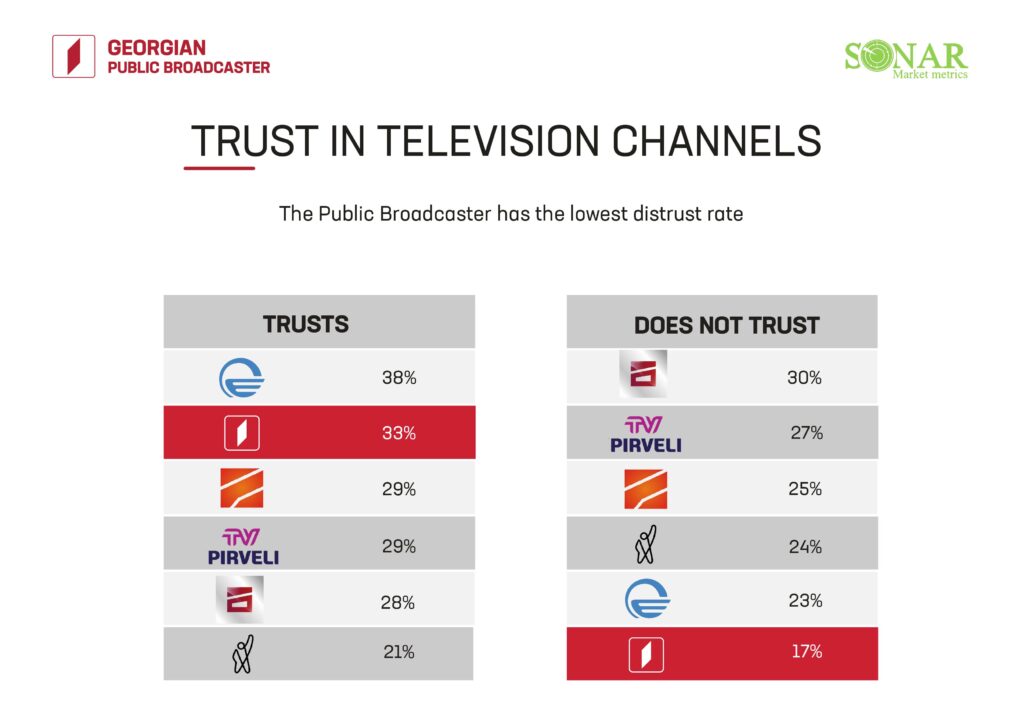 In comparison to other TV Companies, the GPB has the lowest "distrust" rate, while it enjoys 33% "trust" from the population and ranks 2nd among other TV stations.
Sonar, Market Metrics Company, which won the GPB-announced tender, surveyed Georgia. The research aimed to determine the demographic structure, watching frequency, and confidence of the TV audience. TV viewers aged 18 and above participated in it.