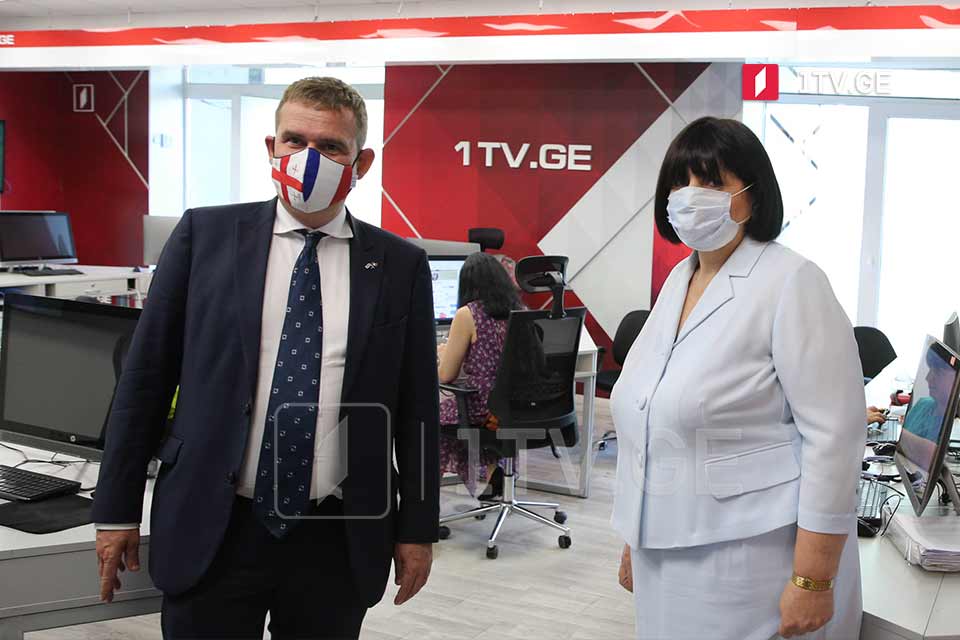 GPB Board of Trustees to host French Ambassador
Board of Trustees of the Georgian Public Broadcaster (GPB) hosted French Ambassador to Georgia, Diego Colas on Tuesday within the framework of meetings with representatives of the Diplomatic Corps.
Irina Putkaradze, Chairwoman of the Board and its member Zaza Abashidze discussed GPB future plans with the French Ambassador.
Ambassador Colas toured the GPB building, newsroom and got familiar with the work process.
"I am very glad to visit Georgian Public Broadcaster today. I believe that the relationship with journalists and the press in general, is very important today for Georgia, which we love and help to develop. Therefore, we closely observe media-related developments," Diego Colas said.
Irina Putkaradze noted that GPB, as never before, needs the support of international organizations and the Diplomatic Corps.
"Although GPB tries its best to be balanced, both the broadcaster and journalists face certain problems. The support of international organizations is significant for the broadcaster's institutional development. Our meetings in that direction will continue," Putkaradze claimed.