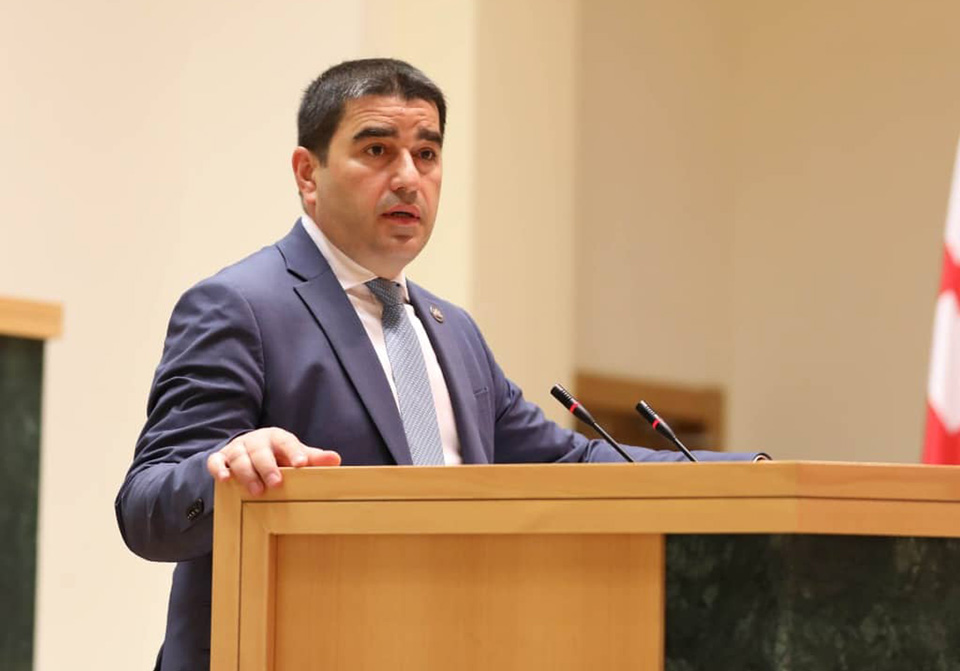 Georgia's EU candidate status to confirm EU's regional interest, limit Georgia's foes, Speaker says
Georgian Parliament Speaker Shalva Papuashvili has welcomed the European Union's promptly made decision to consider the EU membership application of Georgia, Moldova and Ukraine.
"Georgia is in a historical process," the Speaker said, while presenting the 2021 annual report of the parliament's activities.
"In one month, Georgia managed to answer 2,669 questions and send them back to the European Commission. Several hundred public servants worked on filling a nine-volume and 3,600-page questionnaires.

We are awaiting the EU decision and are actively working with the EU and its member states to mobilize political support. Given Georgia's past years and experience in implementing reforms, we expect the EU to respond positively to our country's efforts and the strong will of our people.

By granting the candidate status, the EU can confirm the long-term interest of our region and limit the potential of Georgia's foes," Papuashvili asserted.
Georgian Prime Minister Irakli Garibashvili, the Cabinet members and the Ambassadors are attending the session.