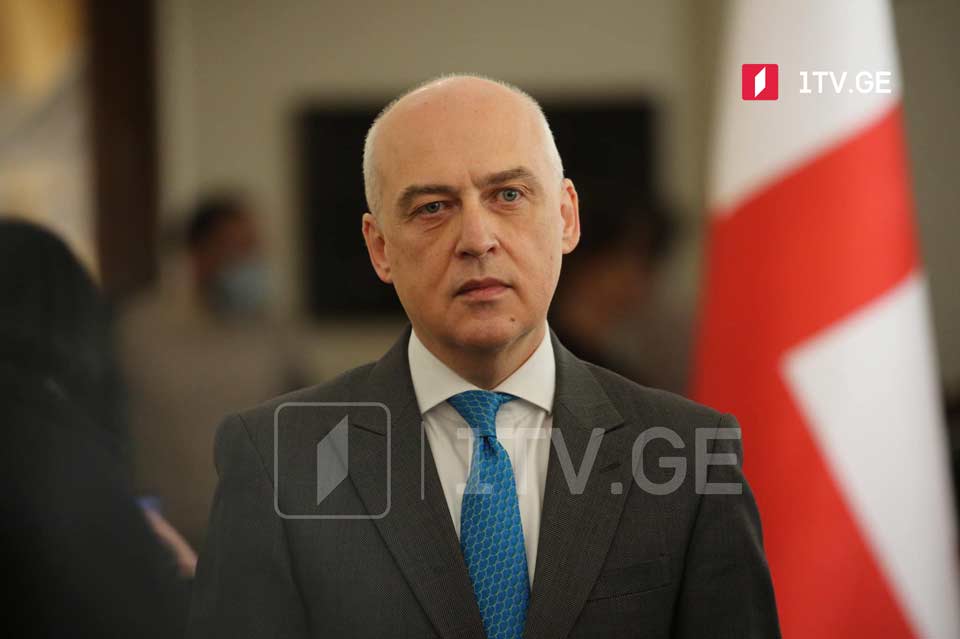 Georgian FM sees Georgia a priority on international agenda
Georgian Foreign Minister David Zalkaliani says a resolution of the United Nations Human Rights Council (UNHRC) on cooperation with Georgia focuses on a dire humanitarian situation in the Georgian occupied territories and access to international mechanisms.
"Additional 48 countries backed the resolution on Georgia this year thus, indicating this document is as important for 48 countries," Zalkaliani stated on Thursday.
Georgian FM noted that the UNHRC resolution also reflects the European Court of Human Rights (ECHR) ruling into Georgia vs Russia Case over the 2008 War.
"The occupation was mentioned first time in this document saying that the Russian Federation exercises effective control over the occupied territories. This is a real example that this fact has already reflected in the texts of the resolutions," Zalkaliani stressed.
Zalkaliani also echoed a joint statement issued by United States Secretary of State Antony Blinken and the EU High Representative for Foreign Affairs and Security Policy/Vice President of the European Commission Josep Borrell. The high-ranking officials vow the US and the EU would coordinately address Russia's aggression against Ukraine and Georgia. Foreign Minister believes this is another proof that Georgia is important for its international partners.
Zalkaliani also assessed NATO Foreign Ministerial in Brussels and said it was successful for Georgia.
"We heard very clear and positive assessments regarding NATO's open-door policy. It is also important that Georgia is among the priority issues on the international agenda," Zalkaliani added.
UNHRC resolution on cooperation with Georgia was adopted by 19 votes pro, eight cons, and 19 abstentions on Wednesday. The Council demanded that immediate and unimpeded access be given to the Office of the High Commissioner and international and regional human rights mechanisms to Abkhazia, Georgia, and the Tskhinvali region/South Ossetia, Georgia.