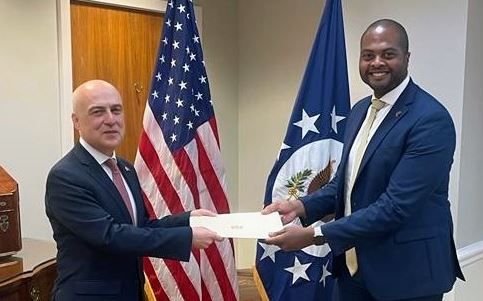 Letters of Credence handing over ceremony at U.S. Department of State
The ceremony of handing over Letters of Credence of Georgian Ambassador in the U.S., David Zalkaliani was held at the U.S. Department of State.
Zalkaliani wrote on Facebook that following the ceremony, the sides discussed Georgia-US strategic partnership broad specter of issues and priority directions of cooperation. The sides welcomed 30th jubilee of Georgia-US diplomatic relations establishment.
David Zalkaliani pledged readiness to further intensify Georgia-US partnership during the term of his newly-assumed office.