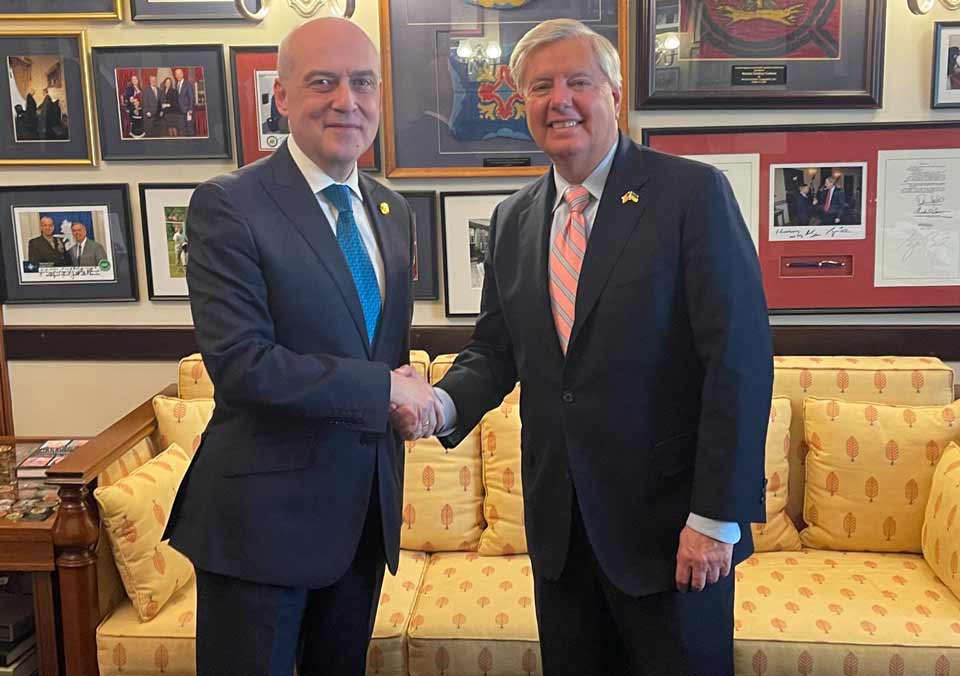 Ambassador Zalkaliani met Senator Graham
Georgian Ambassador  to the United States David Zalkaliani met with U.S. Senator Lindsey Graham.
Ambassador thanked Senator Graham for his strong personal support to Georgia and discussed the security situation in the region, Russia's aggression in Ukraine, and the difficult situation in the occupied territories of Georgia as a result of Russia's actions.
Ambassador briefed the Senator on Georgia's supportive efforts to Ukraine and the Ukrainian people and discussed major legislative initiatives, the U.S. Appropriations Act and the National Defense Authorization Act.
Parties highlighted the significance of continuity of process to adopt the Georgia Support Act in the U.S. Senate.
Senator Graham reiterated his position and strong support for Georgia.