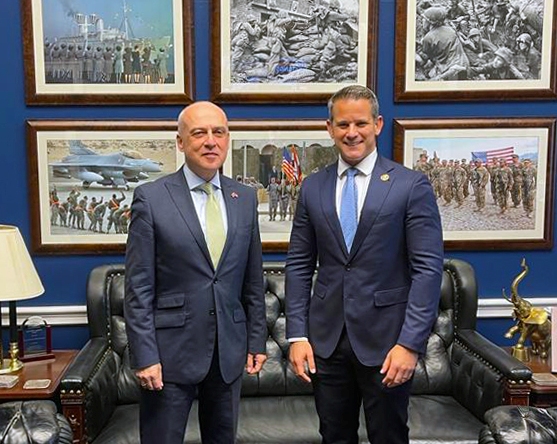 Ambassador Zalkaliani met Congressman Kinzinger
Georgian Ambassador to US David Zalkaliani met with the Co-Chair of the Georgia Caucus of the U.S. House of Representatives, Congressman Adam Kinzinger, the Embassy reported.
Zalkaliani and a congressional representative discussed the current situation in the region and the challenges facing Georgia amidst the Russian aggression against Ukraine.
Ambassador Zalkaliani thanked Adam Kinzinger for his vital contribution to the adoption of the Georgia Support Act in the U.S. House of Representatives and stressed that the adoption of the bill was critical and timely in the light of the crisis and threats in the region.
Ambassador informed the Congressman of Georgia's supportive efforts for Ukraine and the Ukrainian people on the international platforms and in terms of humanitarian assistance.