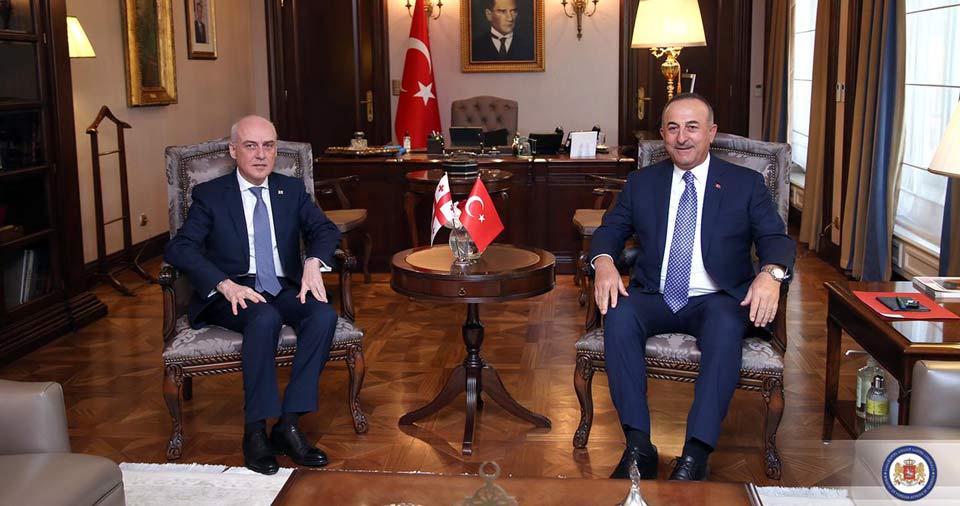 Georgian FM meets Turkish counterpart
Georgian Foreign Minister David Zalkaliani met with his Turkish counterpart Mevlut Cavusoglu on Wednesday.
Zalkaliani said that it is a crucial period in Georgian-Turkish relations as recent regional developments require close coordination.
"Turkey is a clear supporter of Georiga, our Atlantic integration, sovereignty, and territorial integrity. Also, it is our main strategic and trading partner and involved in strategic projects of geopolitical importance," Zalkaliani stressed.
Georgian Ambassador to Turkey Giorgi Janjgava added that paused relations amid pandemic will resume in different directions, including energy, trade, agriculture, and many more.
Georgian Foreign Minister will also meet with Turkish Vice-President Fuat Oktay today.
FM Zalkaliani will lay a wreath at the grave of Mustafa Kemal Ataturk at the Anitkabir Mausoleum in Ankara at the culmination of his visit.