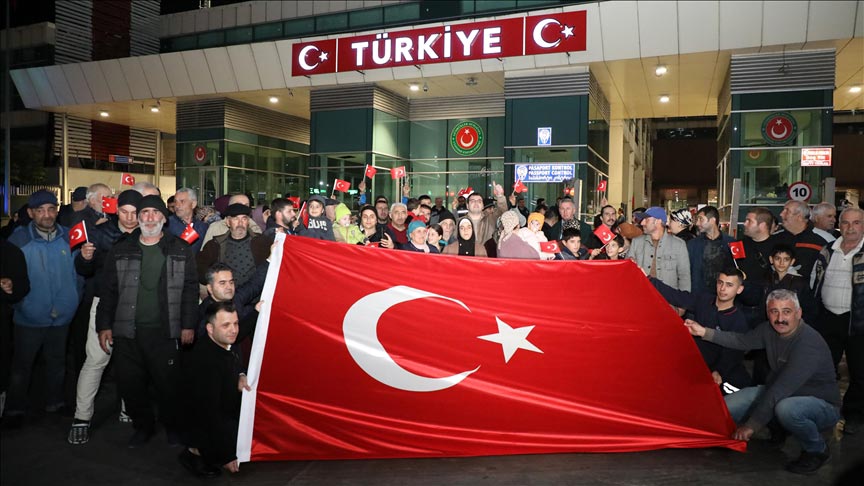 88 Ahiska Turks in Ukraine's Kherson transferred to Türkiye via Russia, Georgia
A total of 88 Ahiska Turks living in the Ukrainian city of Kherson were transferred to Türkiye via Russia and Georgia on the initiative of the Turkish Foreign Ministry.
"Our 88 Ahiska brothers, who were stuck in the city of Kherson in Ukraine, were brought to our country through Russia and Georgia upon our initiatives. Welcome to your homeland!" Foreign Minister Mevlut Cavusoglu tweeted.
"Türkiye will continue to stand by Ahiska Turks wherever they are," Cavusoglu added.
Ukrayna'nın Herson kentinde mahsur kalan ve girişimlerimiz üzerine Rusya ve Gürcistan üzerinden ülkemize getirdiğimiz 88 #Ahıskalı kardeşimiz; vatanınıza hoşgeldiniz!

Nerede olurlarsa olsunlar, Ahıskalı kardeşlerimizin her zaman yanındayız, yanında olacağız!@DATUBDunyaahska pic.twitter.com/rYKMvoGZRl

— Mevlüt Çavuşoğlu (@MevlutCavusoglu) November 19, 2022