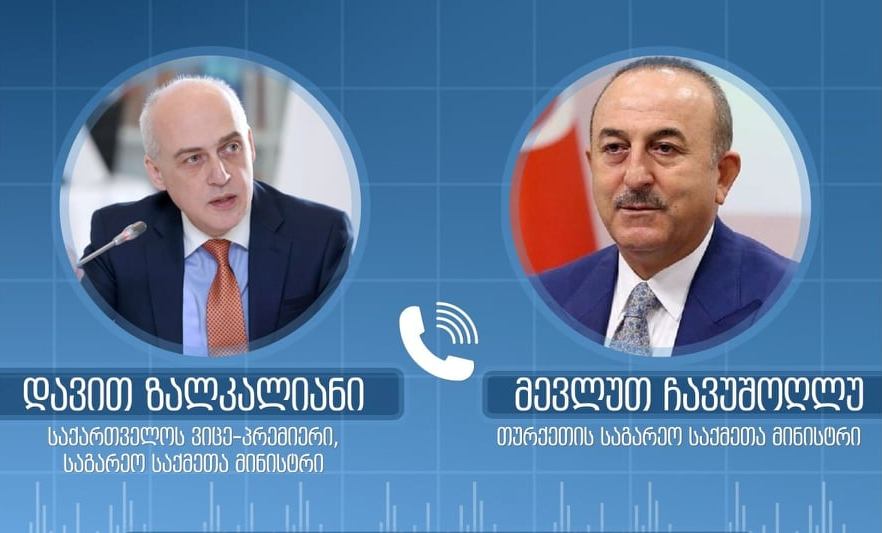 Georgian, Turkish FMs hold phone call
The Vice Prime Minister/Minister of Foreign Affairs of Georgia, David Zalkaliani held a phone conversation with Turkish Foreign Minister Mevlut Cavusoglu.
The two Foreign Ministers spoke about the developments in the region, the ongoing war in Ukraine and the complex security environment created as a result. Ministers emphasized Turkey's active efforts to find ways to cease fire and resolve the existing conflict through diplomacy.
The sides discussed the security challenges facing Georgia, including the situation in the occupied regions of Georgia.
Mevlut Cavusoglu reaffirmed the Turkish side's unwavering support for Georgia's territorial integrity and Euro-Atlantic aspirations.