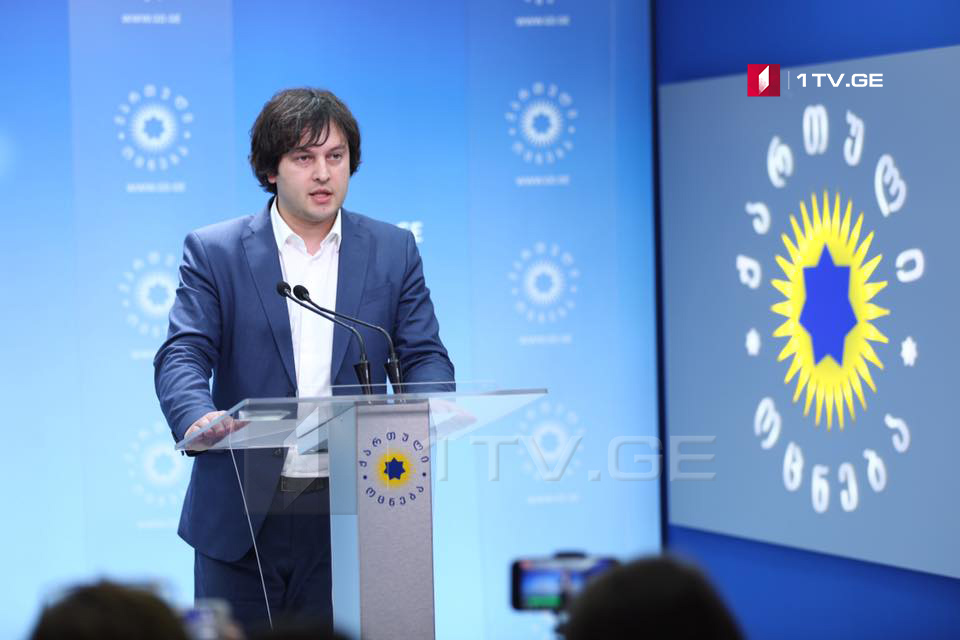 Georgian Dream quits EU-brokered April 19 Agreement
The ruling Georgian Dream (GD) party chair Irakli Kobakhidze announced on July 28 the EU-brokered April 19 Agreement as annulled, saying it completed its mission and exhausted itself 100 days after signing as the majority of opposition figures having abstained from joining.
MP Kobakhidze thanked European Council President Charles Michel for his efforts and support.
"We can see our international partners do not find it necessary to strictly demand from the opposition to sign and participate in implementing the paper. By annulling it, the country goes back to the Constitutional framework and the political process will continue in line with the current Constitutional order in Georgia," Kobakhidze underscored.
MP noted that "holding local elections amid the main opposition party's [UNM] refusal to sign the deal, is detrimental to the country's interests."
"Sadly, by rejecting to sign the paper for 100 days, radical opposition undermined the paper's goal of reducing political polarization, promoting healthy political competition and cooperation between political parties," Kobakhidze said.
Kobakhidze vowed, "if the opposition's actions show that our political system is ripe for effective coalition governance, GD is ready to hold snap elections on our goodwill, even if we receive 53% instead of 43% in the upcoming local elections."
The ruling party and the part of the opposition signed the EU-mediated agreement following the six-month political stalemate following the 2020 parliamentary elections. United National Movement's bloc, Alliance of Patriots, European Georgia, and Labor party rebuff to do so.
100 days after signing the April 19 Agreement, majority of Georgian opposition MPs and parties refused to sign it, declined to work to fulfill it, and voted against it.

Therefore, Georgian Dream declares the Agreement void, but continues to adhere to its provisions in principle. pic.twitter.com/pEHuLN3T6r

— Georgian Dream (@GeorgianDream41) July 28, 2021