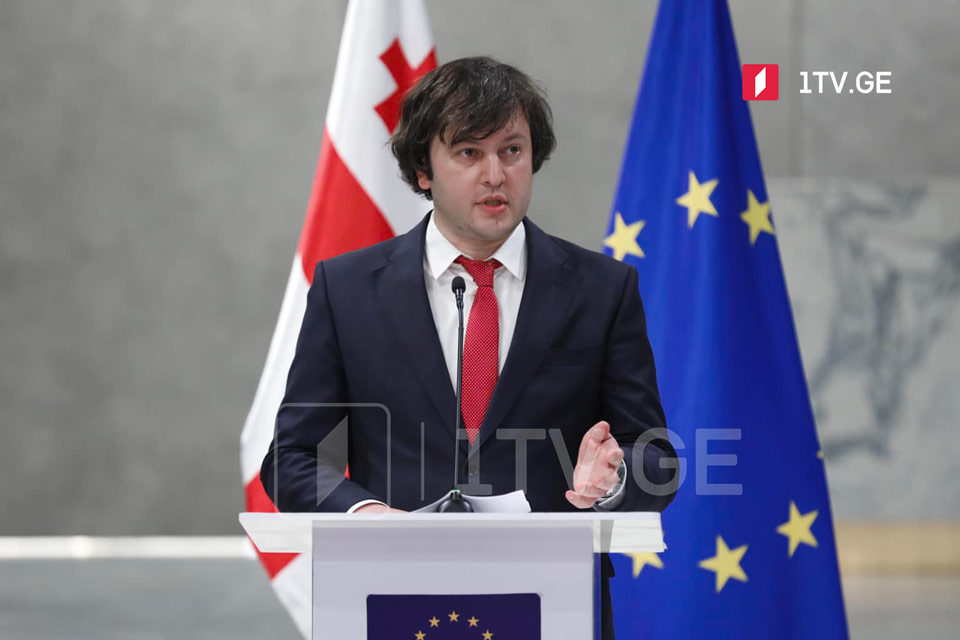 GD Chairman: UNM not to benefit from compromise paper privileges if fails to sign it
The Chairman of the ruling Georgian Dream (DG) party, Irakli Kobakhidze, believes United National Movement (UNM)'s decision to enter parliament is a final act of their failure.
"They have been sabotaging against a legitimately elected parliament for six months, warning of boycotting the parliament, however, eventually they had to retreat and declare political capitulation. UNM failed to fulfill any of its promises," Kobakhidze stated.
If UNM does not sign the EU-brokered compromise paper within a reasonable time, they will not be able to participate in any working group aiming to prepare paper-provided decisions, GD Chairman underscored.
"On top of that, they will not benefit from any of the privileges provided by this paper. We are confident that the United National Movement will finally have to step back and sign it," Kobakhidze declared.
UNM decided on Sunday to enter the Parliament, however, the party still rebuffs to sign the EU-brokered compromise paper.
The ruling party and the part of the opposition signed the EU-mediated agreement following the six-month political stalemate following the 2020 parliamentary elections.
Although some of the political parties entered the parliament after signing the agreement paper European Georgia and Labour party reject to do so.