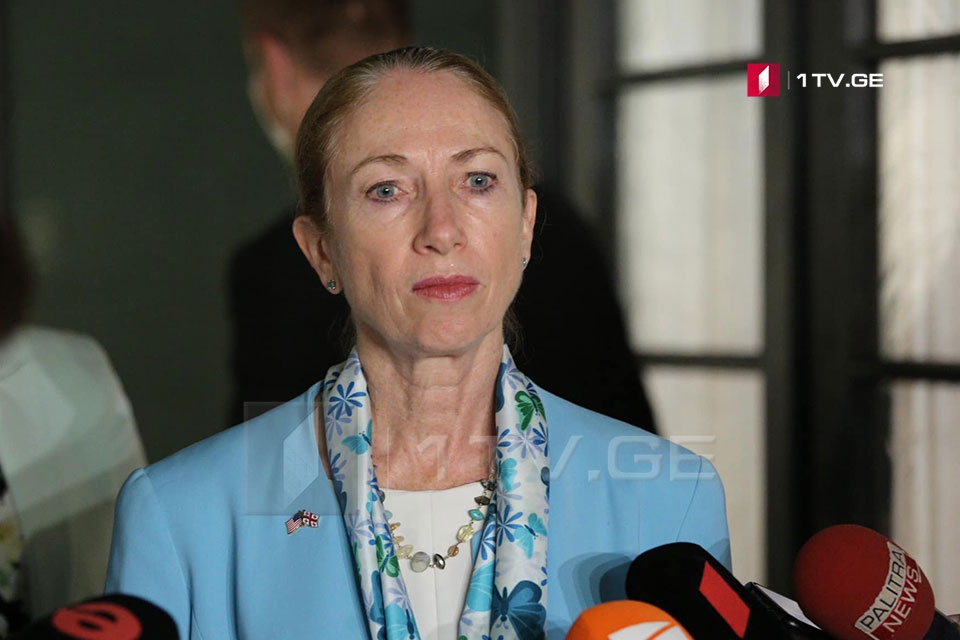 Georgia included in consultations to resolve crisis that Russia created, Ambassador Degnan says
US Ambassador to Georgia, Kelly Degnan said the United States and the NATO allies will continue talks with Russia to hear its views and to find diplomatic ways to resolve the crisis that Russia created itself.
"Obviously, the situation that Russia has created is a crisis of its own making. We are still in the process of discussions with Russia to identify what is really driving it—what is really behind Russia's aggressive actions toward Ukraine," she said.
According to Ambassador Degnan, Georgia is included in this communication and consultations.
"We have included Georgia in all of our consultations, and we will remain in very close communication and coordination with Georgia because this impacts not just Georgia and Ukraine: it impacts, as I said, the fundamental principles that have kept European security stable and allowed European countries, including Georgia, to experience unprecedented economic growth.  That is our objective: to protect those principles that ensure our way of life, those we all cherish: with an emphasis on freedom, with an emphasis on liberty, with an emphasis on so many of the rights that are guaranteed in Georgia's constitution, as well as in the United States constitution. That is what is at issue here," she said.
Kelly Degnan claimed that the goal of the United States is to resolve the crisis through diplomacy.
"Our goal in the United States is to resolve this diplomatically, and that is why Secretary Blinken will be meeting tomorrow in Geneva with Foreign Minister Lavrov. That is why Secretary Blinken is meeting today in Berlin with European allies and partners, and that is why we will continue to sit at the table with Russia and listen to their concerns and try to find a diplomatic solution to the crisis that Russia has created," the Ambassador said.