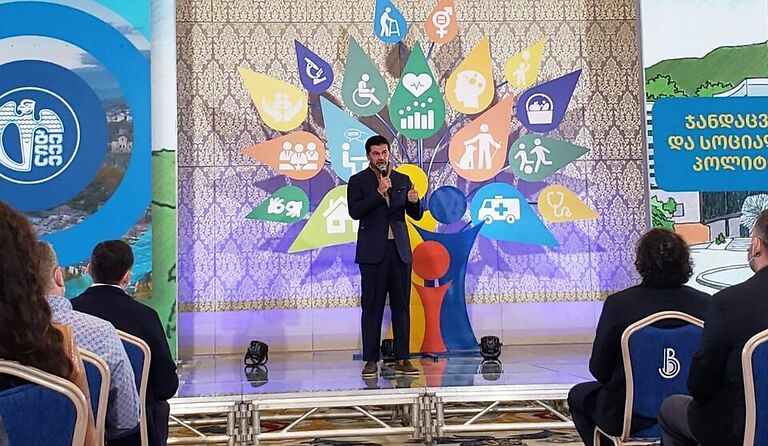 GD Tbilisi Mayoral candidate to present social policy
Kakha Kaladze, Tbilisi Mayor and Tbilisi mayoral candidate of the ruling Georgian Dream (GD) party presented the social policy within the framework of the party's pre-election campaign on Saturday.
According to Tbilisi Mayor, social and health programs will be the priority for the next 4 years.
"Over 30% of the municipal budget will be spent on social and health programs. The municipality satisfied the demand of more than 2 million Tbilisi residents in the last years," Kaladze claimed.
Kakha Kaladze thanked members of the Georgian Parliament, City Assembly as well as physicians for their efforts in fight against Covid-19 pandemic.
He also spoke about different projects and reforms which would continue for infrastructure refurbishment, environment protection and transport network development.