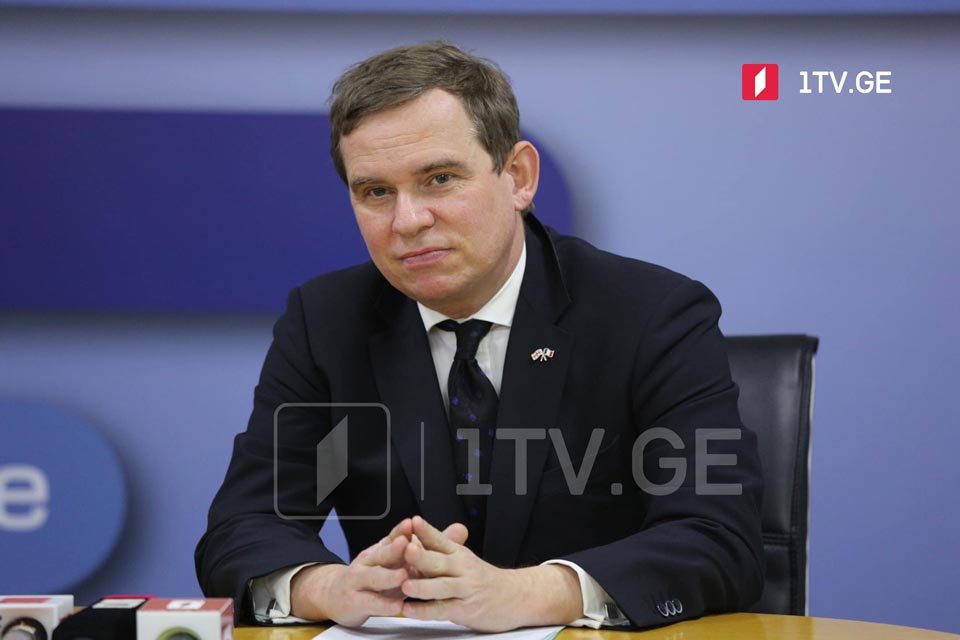 French Ambassador: Georgian people have strong roots in Europe, their choice to be logic
I think, it is the choice of Georgians to decide where they want their country to go, Ambassador of France to Georgia, Diego Colas, told journalists in Khashuri.
Diego Colas echoed the statement by the Russian Deputy FM Andrei Rudenko, who said Georgia's aspiration to become the European Union and NATO member would bring escalation, tension and uncertainty in the region.
The Ambassador said there is something very profound in the Georgians' choice to have their way towards the West, towards Europe.
"This project shows that we are friends for all weather. We are friends for good weather, for bad weather, for challenging times and for happy times. I think the Georgian people have very strong roots in Europe, they feel very European, and therefore there is a logic for them to make that choice," the Ambassador said.