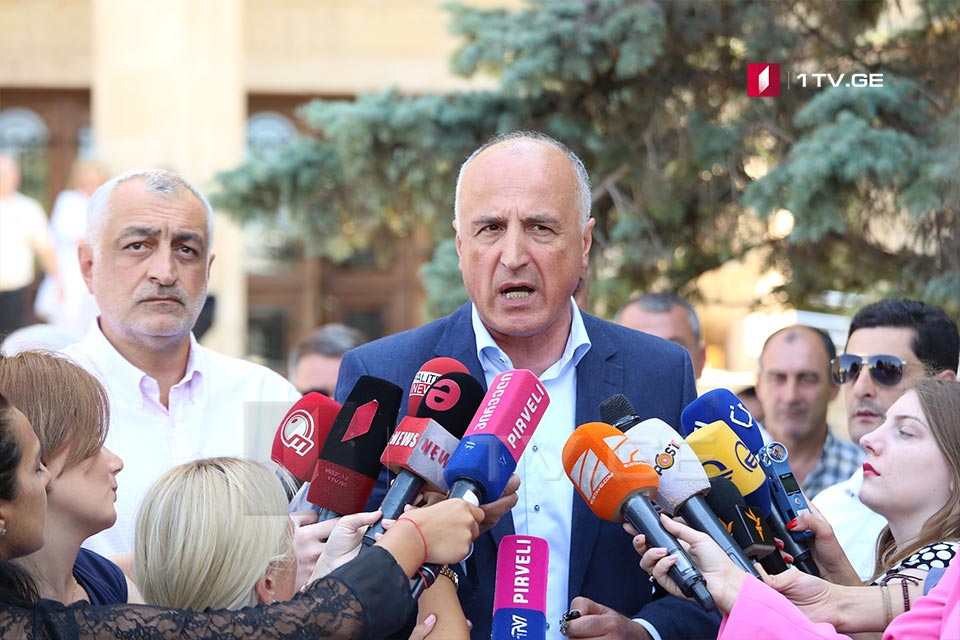 Founders of TBC Bank – Government tries to block our legal financial resources in Britain
Mamuka Khazaradze and Badri Japaridze, founders of TBC Bank and co-founders of the Anaklia Development Consortium said during a press conference that the Georgian Financial Monitoring Service had applied to the British side to block their financial resources in Britain.
Japaridze said that the move served as yet another repressive measure and called on embassies of partner states to become interested with the issue. He also pledged that Anaklia deepwater port would be still built for sure.
Khazaradze said that his co-mates were working days and nights to successfully complete negotiations with those corporations which were bullied by the Prosecutor's Office alleging that Khazaradze and Badri Japaridze were laundering the money.
Khazaradze also challenged Bidzina Ivanishvili, Chairman of Georgian Dream Party to hold TV debates. He said that he was against holding of negotiations in the backstage.
"Everything that will be done will take place in front of the public and those citizens, who want prosperity for the country," Khazaradze said.
Mamuka Khazaradze and Badri Japaridze were officially charged for money laundering in the amount of USD 16 664 000 on July 24. They are imposed to pay the bail in the amount of 700 thousand GEL each.