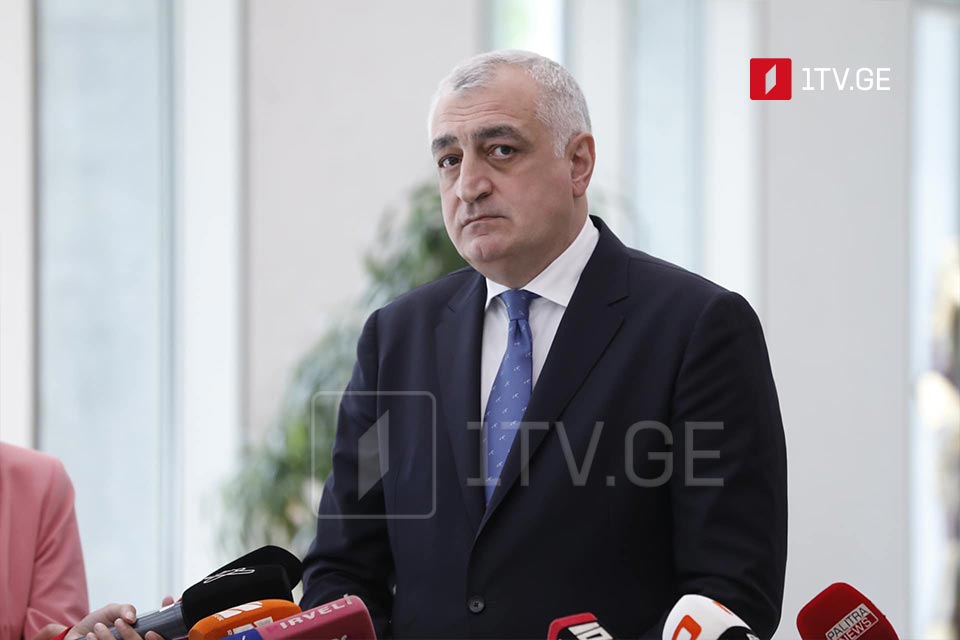 Lelo leader urges fighting against NBG's anti-state moves
Mamuka Khazaradze, leader of the opposition Lelo party, called for a joint fight against anti-state activities by the National Bank of Georgia (NBG).
Khazaradze believes "Russia's criminal rule should not be admitted in Georgia."
"Rallies and protest! We should fight together against the anti-national actions of the leadership of the National Bank!!! No Russian criminal rule in Georgia. We start consultations with everyone for whom the western future of the country is important," he wrote on Facebook.
The NBG lifted restricted access to bank assets and financial transactions to the US-designated former Georgian Prosecutor General Otar Partskhaladze, having emphasised that international sanctions should not apply to a Georgian citizen unless there is a guilty verdict in a relevant case issued by a Georgian court.
On September 14, the Department of State announced the designation of individuals and entities to impose further costs in response to Russia's unprovoked war against Ukraine. The Department has designated "a Georgian-Russian oligarch, Otar Partskhaladze, pursuant to Section 1(a)(i) for operating or having operated in the management consulting sector of the Russian Federation economy.