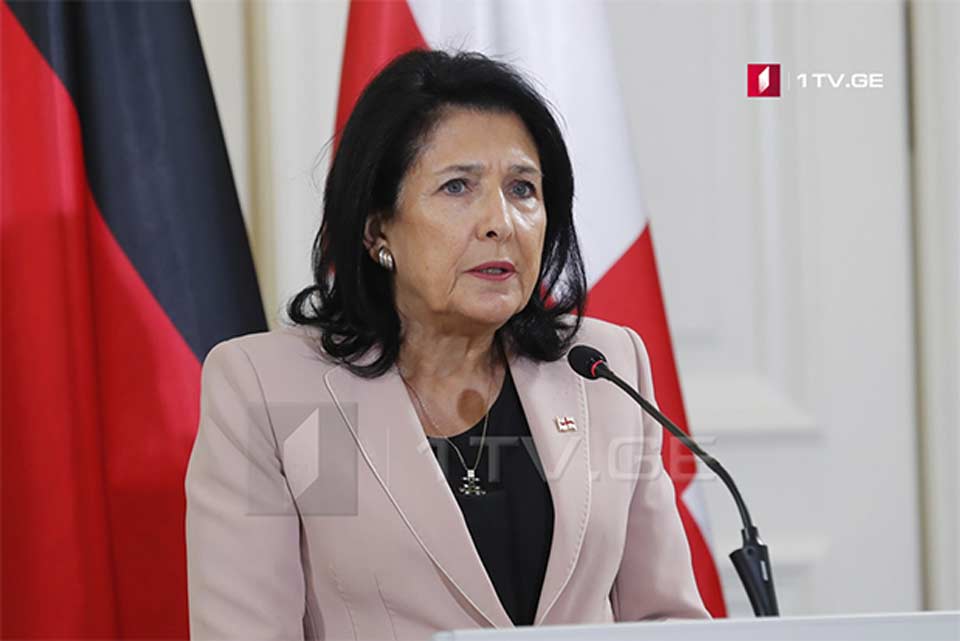 Ex-president's health conditions should be ensured for country's image, President says
Georgian President Salome Zourabichvili believes that ex-president Mikheil Saakashvili's health conditions should be ensured at best as he deserves and for Georgia's image.
President said she could not assess the necessity of the ex-president's overseas medical treatment.
"I cannot say that there are no medical resources or the potential in the country. However, if confirmed that he needs transferring abroad, such a decision should be made," Zourabichvili said.
The jailed ex-president was moved from Rustavi Prison 12 to the Vivamedi Clinic on May 12.