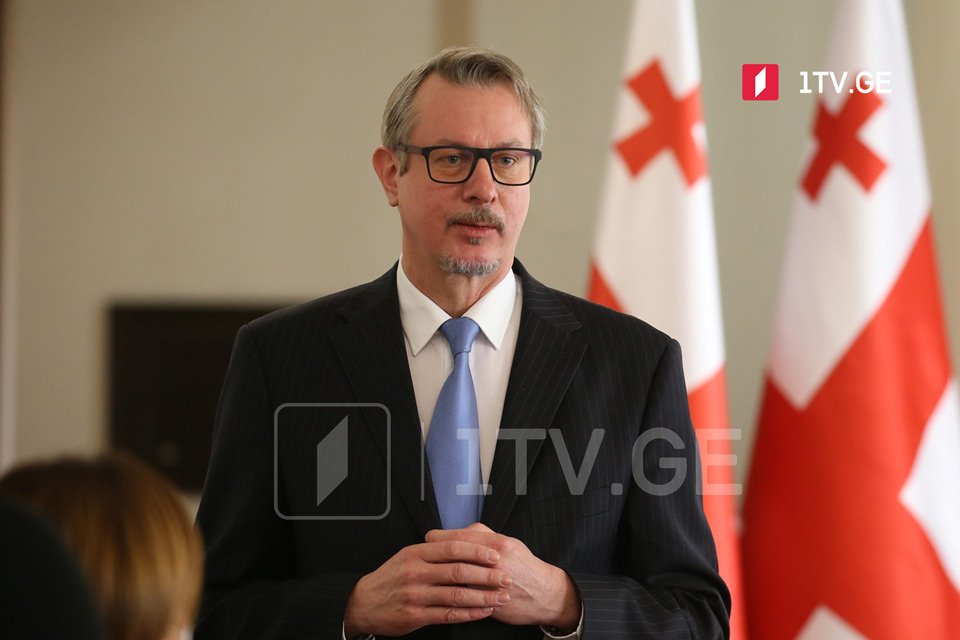 EU Ambassador to welcome resolution in support of Georgia
EU Ambassador to Georgia Carl Hartzell said that the resolution in support of Ukraine is very important to demonstrate that the European Union and other countries stand for principles. It is also to make sure that "actions are prepared to back up our defence of these principles" which are "fundamental" to the wider region and for Georgia as well.
"I think in the context of this resolution, it will be important. I welcome the resolution as such, I think it's important to hear from the Georgian parliament their principal positions, with regard to what is happening and also to show the solidarity that you train in this population it serves at this moment in time," Carl Hartzell said.
According to the EU Ambassador, formulation of the resolution text is a "complex issue." However, he expressed hope that the draft resolution will have broad support among the Georgian lawmakers.
"In terms of the drafting and how to formulate that resolution, I will not make comments because these are complex issues, but I hope that in the end, there will be broad-based support for this resolution," Ambassador Hartzell said.
On January 26, the ruling Georgian Dream (GD) released a draft resolution in support of Ukraine. "Georgia decries any intention against the territorial integrity of a sovereign state," GD resolution on Ukraine reads. Opposition politicians refused to sign the draft. They claim that the text does not mention Russia as the aggressor country.