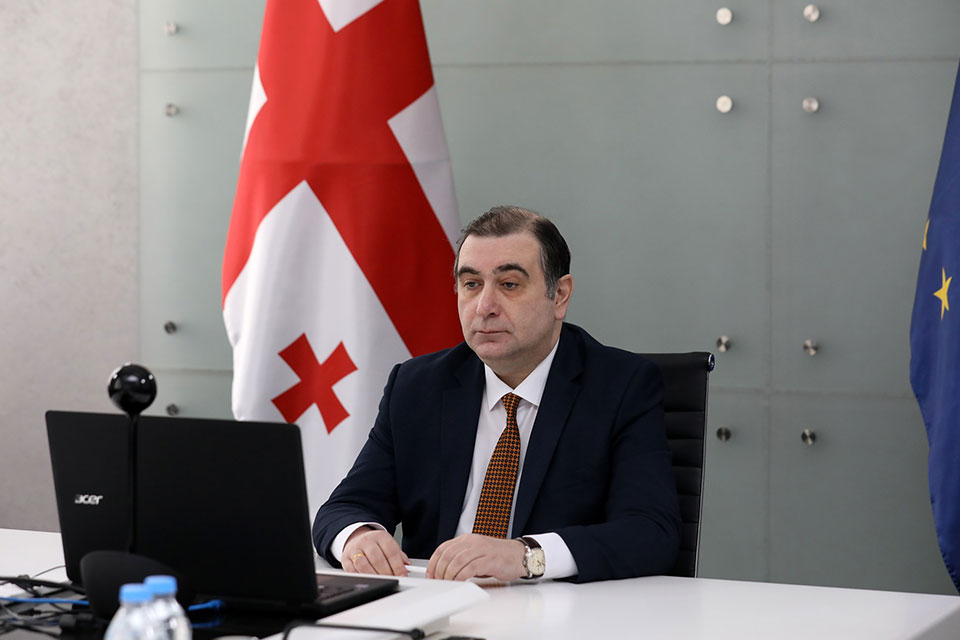 Education Minister talked about TV School project at Summit organized by Microsoft
Mikheil Chkhenkeli, Georgia's Minister of Education, Science, Culture and Sports talked about TV School Project at Virtual Education Transformation Summit organized by Microsoft Corporation.
Chkhenkeli said that the Ministry acted in two directions with purpose to support remote teaching: Introduced online teaching with use of Microsoft products and launched a large-scale product TV School.
TV School was created in cooperation with Georgian First Channel that enabled every school student regardless of his/her access to the internet, to watch lessons in every school subject.
The project, which is on the air every day, has positive feedback from the public. The lessons are watched by both pupils and their family members. Due to the popularity, the project may continue after the COVID-19 pandemic.
More than 300 leaders of UNESCO and Organization for Economic Co-operation and Development (OECD) participated in the summit.