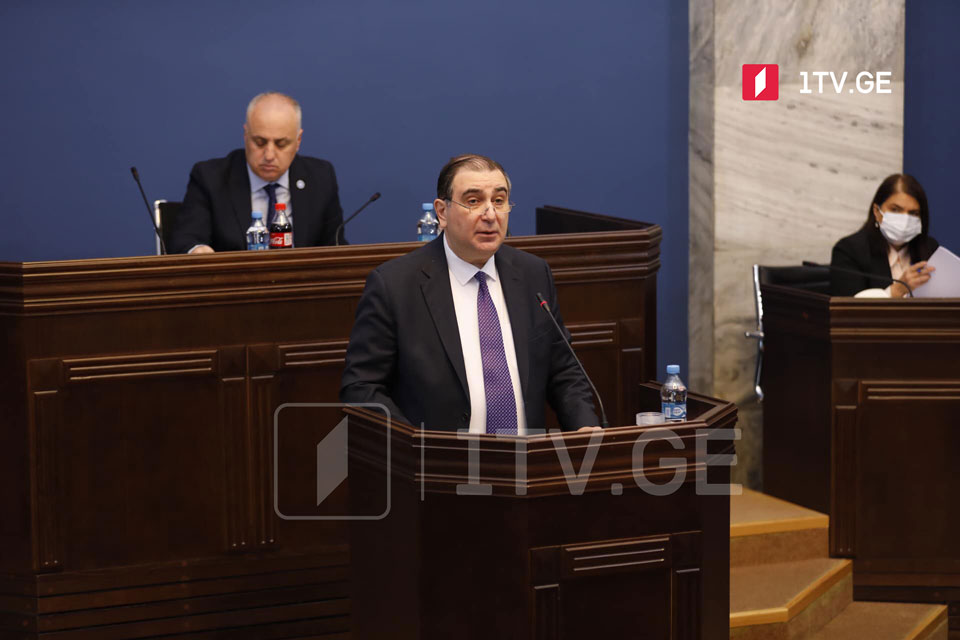 GPB Teleschool to stay on-air after pandemic
Georgian nominee Minister of Education, Science, Culture and Sports, Mikheil Chkhenkeli, addressed the Parliamentary Committee on Education, Science and Culture and Sports and Youth Affairs on Tuesday. Mikheil Chkhenkeli spoke about the measures taken to support distance learning in general education institutions during the pandemic.
Chkhenkeli praised a unique educational project Teleschool. The Ministry of Education and Georgian Public Broadcaster project launched this project on March 30. According to Chkhenkeli, Teleschool is a long-term project, and a new educational channel created within the GPB First Channel-Education project. It would stay on-air after the pandemic. "Every crisis creates opportunities", Mikheil Chkhenkeli noted.
Teleschool provides for e-learning for I-XII grade students in all subjects, school leaver classes, classes for representatives of national minorities in Armenian and Azerbaijani languages, and adapted lessons for students with disabilities in sign language.
Mikheil Chkhenkeli underlined the work done at the legislative level to improve the distance-learning process. In June 2020, the Ministry initiated an amendment to the law on general education. E-learning was recognized as one of the forms of education. The rule on distance learning was approved before the 2020-2021 academic year, which ensured switching the education process to online learning.