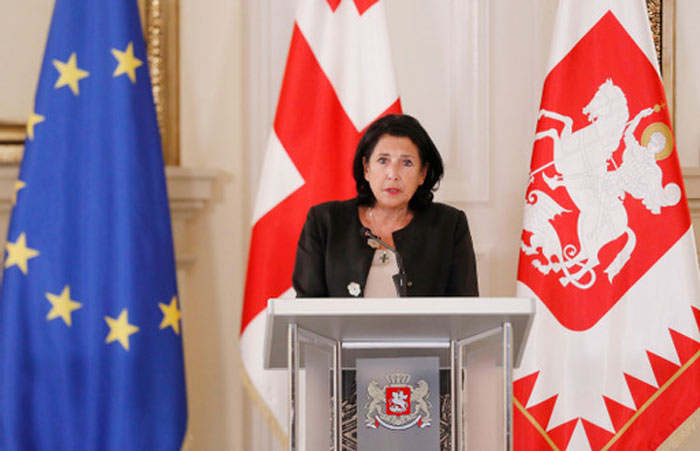 Didgori Battle today to be a battle with pandemic, President Zourabichvili says
Georgian President Salome Zourabichvili held a special briefing on the Didgoroba occasion. The President stressed Georgians won the Didgori Battle 900 years ago, but victory could not be limited to glorifying the devotion of ancestors and the contentment for dignified past and heroism.
"We have to win the Didgori Battle again. Today's Didgori is a war with the pandemic that threatens our population, the state and has already killed 6278 of our citizens! Isn't this equal to a great loss on the battlefield for this small nation? We still have to win the Didgori battle, even if it is not on the battlefield! We are in a real battle, and we must be prudent, courageous and united in this battle, as we were 900 years ago," Zourabichvili said.
The President believes the pandemic should never be a subject of controversy and turn into a politicized and confronting issue for the nation. "It is unacceptable that some so-called politicians dare to slander and insult the dedicated physicians," Salome Zourabichvili said.
The President also elaborated on the role of the Georgian Orthodox Church (GOC) in the struggle against the pandemic. She said the GOC had traditionally embodied the unity of Georgians and strengthened the nation.
"The Church needs to play its crucial role in this struggle for survival today. The Georgian Church has always stood for personal freedom, choice and responsibility, but it is difficult to imagine the real realization of the granted freedom without blessing today. That is the challenge of the church today and the responsible choice so that we all – physicians, government agencies and leaders, society and the church win this battle together. We will all be responsible for tomorrow's outcome," the President said.