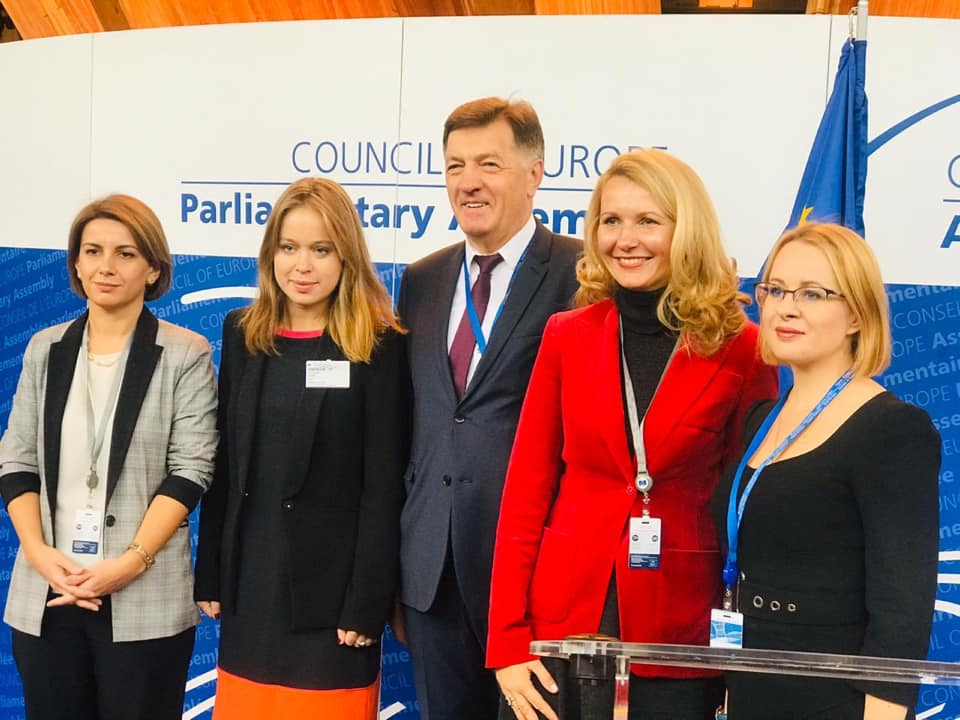 Delegations of five countries in PACE release joint statement to counter Russia
The delegations of five countries – Georgia, Ukraine, Lithuania, Latvia and Estonia — in the Parliamentary Assembly of the Council of Europe (PACE) released a joint statement to counter Russia.
The head of the Ukrainian delegation to PACE, Yelizaveta Yasko, announced the creation of a permanent Baltic Plus group in the organization. In addition to Ukraine, it will include Latvia, Lithuania, Estonia and Georgia.
In a message on her Facebook page, the group's mission is "to continue the policy of not recognizing the annexation of Crimea, condemning Russia's occupation of Crimea, parts of eastern Ukraine, Georgia and Moldova".
"Our first step is to abandon the celebration of the 70th anniversary of the organization, which has lost its authority in the eyes of millions of citizens of member states," Yasko wrote.
The goal of Baltic Plus is "to carry out systematic work to restore confidence in PACE", which, according to the members of the group, was undermined by the restoration of the rights of the Russian delegation.
According to the deputy, the first consultations were held in Strasbourg, and the next meeting will be held in Kyiv.
The statement is signed by Tamar Chugoshvili, First Vice-Speaker of the Georgian Parliament on behalf of the Georgian delegation in PACE.
The delegations of Georgia, Ukraine, Lithuania, Latvia and Estonia did not attend the opening of the fall session of the PACE on September 30 in protest and solidarity to Ukraine.
The Parliamentary Assembly of the Council of Europe (PACE) voted for the resolution to make it possible for Russia to return to the chamber on June 25, 2019, following debate during PACE's opening summer session in Strasbourg. A total of 118 parliamentarians agreed to welcome Russia back into PACE, 62 members voted against and 10 – abstained.
The PACE deprived the Russian delegation of its voting rights in the body over the annexation of Ukraine's Crimea region in March 2014.