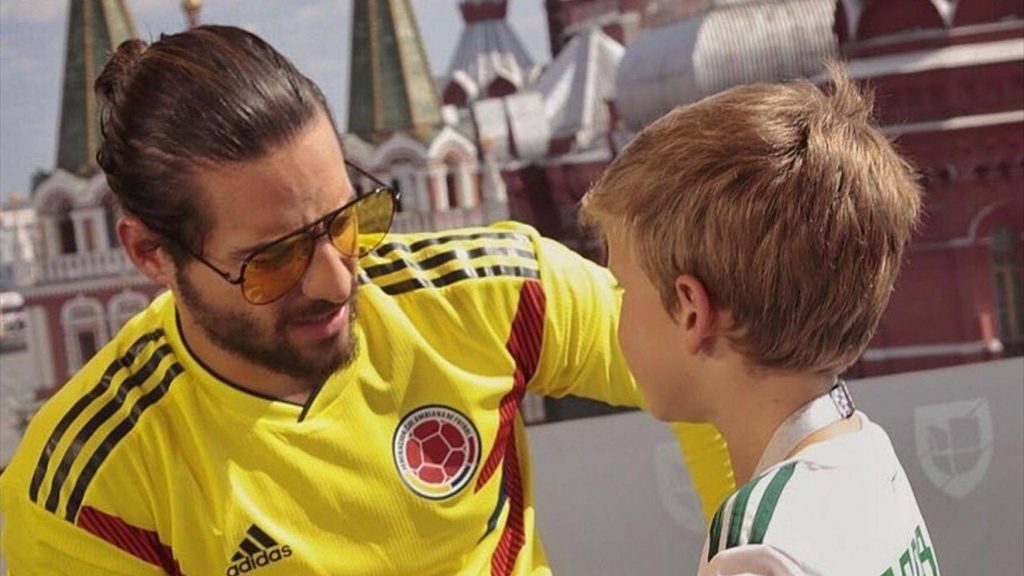 Colombian singer Maluma robbed in Moscow
Colombian singer Juan Luis Londoño, also known as Maluma, was robbed during his stay at Moscow's Four Seasons Hotel. The stolen items were evaluated at over 50 million rubles ($781,250), a source at the Interior Ministry said, Pravda reports.
The list of stolen items includes such luxury items as a Louis Vuitton bag, 11 expensive Rolex and Hublot watches worth from $3,000 to $130,000, Cartier jewelry made of yellow, white and rose gold – bracelets, earrings, rings. Perpetrators also stole more than ten pairs of glasses, including some encrusted with diamonds and pearls (worth $8,000), and other valuable items.
It is believed that the items were stolen while the singer was absent from his hotel room. It was said that the intruder entered the room using a duplicate of the electronic key, which he obtained having introduced himself as a guest of the famous singer. The police are searching for the perpetrator.
Maluma came to Russia for World Cup games. On June 19, he went to the city of Saransk to support Colombia during the match against Japan.