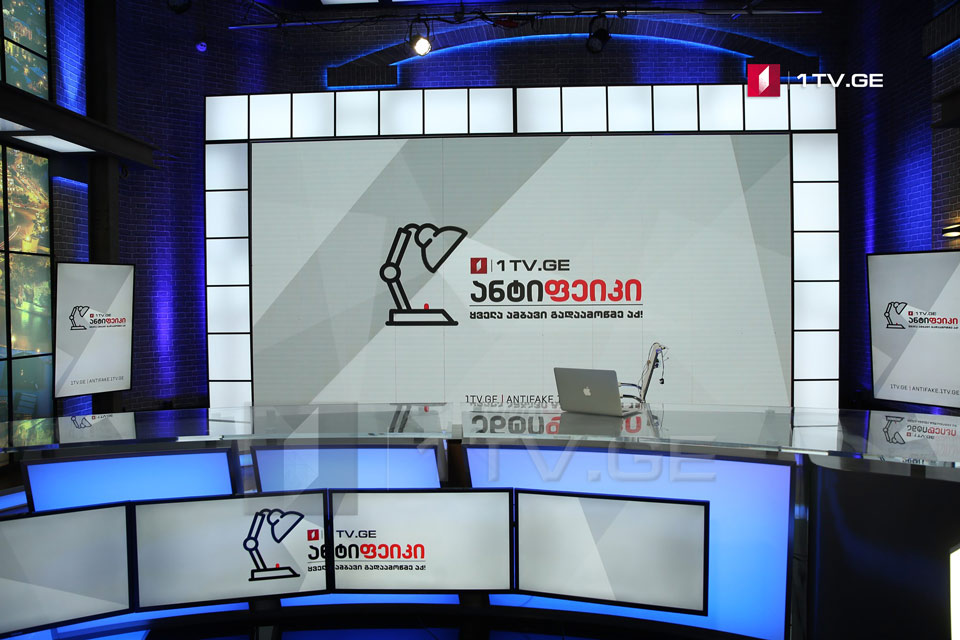 Anti-Fake – New project of Georgian First Channel
In today's world when disseminating fake news is a challenge of the epoch, Georgian First Channel created a new platform – antifake.ge.
The objective of the web-page is to answer questions of the public about authenticity of the released information. Starting today, any person can send the information released in different media outlets and social networks and receive the response via the web-page that is verified, fact-based and argumented.
The news on a new platform will be sorted under four categories: Truth, mainly true, false and absurd. Georgian First Channel began working on the new web-page together with developers several months ago. Journalists, producers and analylists of Georgian First Channel were engaged in the work.
Giorgi Gvimradze, Head of News and Current Affairs Bloc of Georgian First Channel said that fake news represents a challenge both in Georgia and in the world.
"We live in the epoch where fake news significantly influences public life. It represents a serious problem. This is a challenge that cannot remain ignored by Public Broadcaster but be answered adequately being in service of public so that the society has the information about authenticity of news," Gvimradze said.